Exercises That Burn Most Calories
When You Only Have 15 Minutes: Highest Calorie Burners
Take a shower, walk your dog, and check your email — all things you can do in 15 minutes. But you can also burn a decent amount of calories, so being short on time is no excuse to miss a workout. Get the most calorie-burning bang for your buck with these intense workouts that torch the most calories.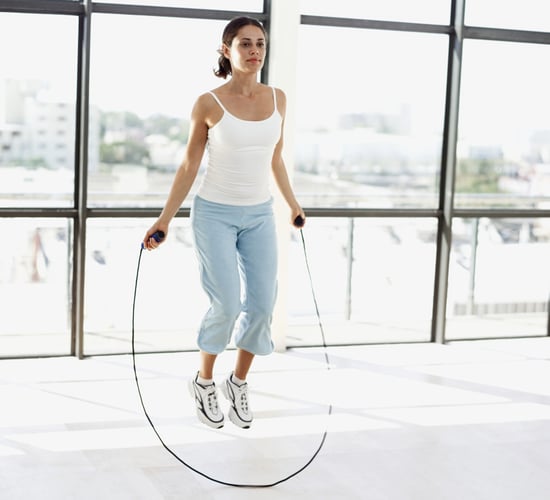 For comparison purposes, a 15-minute walk at a 20-minute-per-mile pace burns 50 calories. As you can see, the workouts below can burn more than twice as many calories, so it's a good reason to pick up the pace, even when your time is limited.
Biking at a pace of 14 to 16 mph: 135
Elliptical: 122
High-impact aerobics: 95
Indoor cycling class: 103
Jumping rope: 165
Swimming (crawl): 148
Running at a pace of 10 minutes per mile: 135
Rock climbing: 164
Rowing machine, vigorous: 115
Vinyasa yoga: 67
All calculations are based on a 130-pound woman.