Exercises to Strengthen Wrists
3 Exercises For Stronger Wrists
Exercise buffs are focused on trimming and toning major muscle groups, but other parts of the body need strengthening too — like the wrists. These three exercises offer hardworking wrists some love and also promote wrist health as we age.
Wrist Curls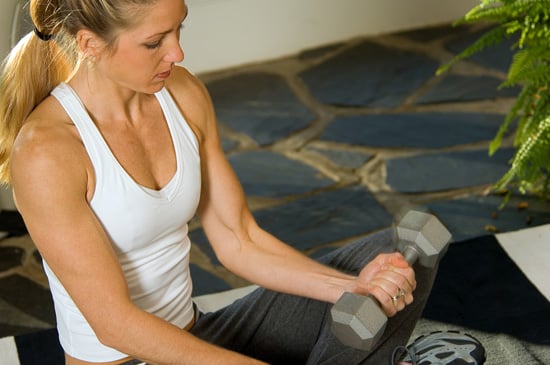 Grab a pair of three- to five-pound dumbbells, and perform this wrist-curling exercise to bring a burn to the forearms. Building up strong forearms helps to stabilize your wrists:
Sit on a bench, core engaged, which will allow the legs to support the arms during the exercise.
Grab a light weight in each hand. Place your lower arms on top of your thighs, palms facing up, wrists at the edge of the knees.
Let your hands relax with the weights. Curl up your wrists about eight inches, and squeeze the dumbbells to engage your forearms. Hold the curling position for two seconds before bringing your wrists back to the starting position.
Perform 15 reps.
Tennis Ball Squeeze


For those who suffer from wrist pain, strengthen those tiny muscles by performing a simple tennis ball squeeze. This is an ideal exercise for office dwellers who are constantly typing at a keyboard:
Take a tennis ball in the center of your palm.
Squeeze it as hard as you can, and hold the squeeze for five to eight seconds before you release.
Perform 10 reps.
Keep reading for one more full-body exercise to strengthen your wrists.
Up-Down Plank


Here's one of our favorite variations on the traditional plank. The up-down plank has you moving between the basic plank and an elbow plank. Be sure to do this on a padded mat so you don't hurt your elbows:
Come into plank position with your arms and legs straight.
Beginning with the right side first, lower your elbow to the floor where your hand was. Then lower your left elbow to the floor where your left hand was (now you are in elbow plank, with your forearms parallel).
Come back into the starting plank position onto your right hand and then back onto your left. This completes one rep.
Perform 10 reps starting with your right elbow. Then reverse directions by bringing your left elbow down first for an additional 10 reps.