Exercising 150 Minutes a Week For Health Benefits
5 Ways to Exercise For 150 Minutes a Week
A new survey from the Centers For Disease Control and Prevention has some good news as well as some bad. The report says that while more people are walking more than ever before, Americans still aren't getting enough exercise to help improve their health.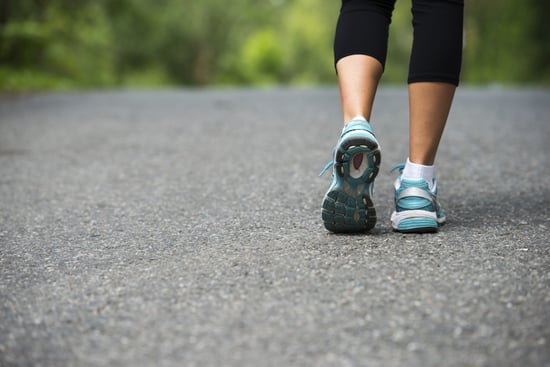 The CDC reported that more than 145 million people say they walk at least 10 minutes a week, accounting for 62 percent of the population. However, the CDC also cautioned that while any physical activity is good, people need far more exercise than 10 minutes to reap the health benefits. To decrease your risk of heart disease, stroke, diabetes, and cancer — not to mention to drop pounds — the US Department of Health and Human Services recommends that adults do at least two and a half hours, or 150 minutes, of moderate aerobic activity a week.
If working out for over two hours a week sounds like a lot to you, there are some ways to break up your exercise to benefit your body. Mix and match to reach your 150-minute goal — get the ideas after the break!
Walk, jog, or run at least 30 minutes a day. If you walk, make sure you are keeping a fast pace.
Do this indoor cardio circuit workout in your house for 30 minutes a day — you'll tone, protect your heart, and burn 250 calories all in one.
Jump roping is great for your heart, bones, and muscles and will burn 330 calories in 30 minutes! Do this 15-minute jump roping workout twice for three times a week.
Try the elliptical — this 30-minute full-body elliptical workout will tone while you sweat it out. Do this five times a week.
If you really want to feel the burn, try a Tabata workout. The high-intensity circuits are done in four-minute sets (with rest in between), so you can do a 24-minute workout every day to save time and torch major calories. And many Tabata circuits can be done anywhere with little to no equipment, perfect if you live in a small space and don't want to trek to the gym. Check out these Tabata workouts for every level for ideas.