Exercising For Immunity
Don't Let Your Exercise Routine Get the Winter Blues
We all know it's cold and flu season, which means taking a proactive approach to boosting your immunity. Many studies have highlighted the importance of moderate exercise on firing up your immune system, but with the cold weather here, and the sun setting on after-work exercise time you may not be motivated to stick with your normal routine. A new study published this month, however, shows that daily exercise should be an important part of staying virus free.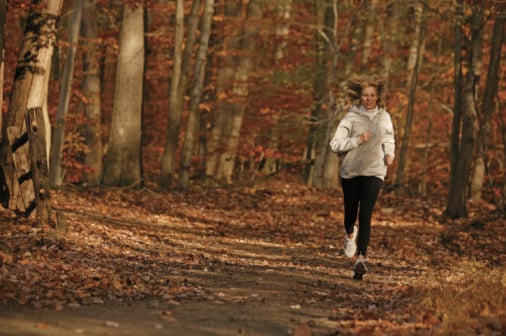 Consistency seems to be key in keeping those colds away. When compared to study participants who only exercised for one day a week or less, those who exercised five times a week (at only 20 minutes) were 40 percent less likely to get sick.
The study authors aren't exactly sure how it works, but theorize that aerobic activity helps keep immunity cells active in your body. So in addition to that daily cup of green tea or yogurt snack, don't forget to stay with your exercise routine. If you're finding it hard to exercise after work, try switching to mornings, or remind yourself that even a few minutes a day of cardio is beneficial to your health in more ways than one!