Exercising Outdoors or in the Gym?
Do You Prefer an Outdoor Workout to Its Gym Twin?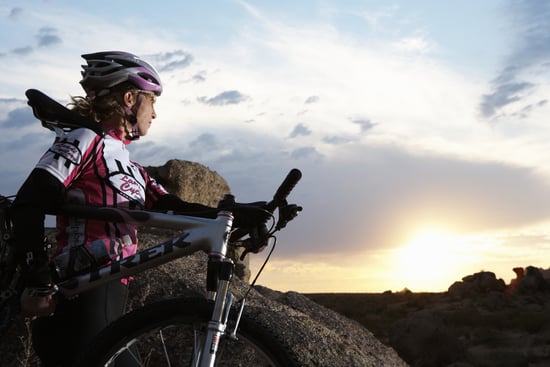 On my way to spin class last night, I decided to hightail it home. The evening weather was unusually warm, which inspired me to grab my bike and ride to the beach instead. The nine-mile bike ride wasn't as regimented — or intense — as a spin class, but I did get the payoff of spending sunset at the ocean. I also made sure to not treat it like a casual Sunday morning ride; I kept a fast pace on my way there, and, on the way back, I climbed a pretty steady incline. I also gave myself just a few minutes to enjoy the sunset while stretching — I didn't want to take too long of a break and let my heart rate drop!
The rowing machine, stationary bike, and treadmill are just a few of the gym machines that mimic outdoor activities. And while I always choose real life over being a gym rat, it's not a universal truth. There are many people I know who dislike the unexpected challenges that exercising outdoors can present — rainstorm, anyone? And, for people on a weight-loss program, the formulaic benefits of being in a class may far outweigh a beautiful sunset.
Where do you stand when in comes to your workouts?