Fall Outdoor Workout Ideas
Take Advantage of Cool Weather With These Outdoor Fitness Tips
Fall can be the perfect time to ramp up an exercise routine; the transitional season offers relief from the workout-sabotaging heat of Summer and the upcoming chilling weather of Winter. Get inspired with these ideas for your outdoor workouts.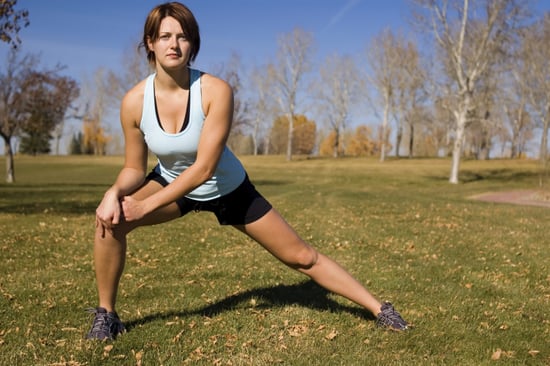 Sign up for a boot camp: A weeks-long boot camp is the perfect plan to get total-body ready for any revealing Halloween outfits or your best holiday photos yet. If you don't want to sign up for a boot camp, you can use these bootcamp strategies during any outdoor exercise routine.
Buddy up: Time goes by fast when you work out with a friend, and making plans for an exercise meetup can bring structure to an outdoor routine. Luckily, there's no end to the kinds of outdoor workouts you can do with a friend; from cycling to rock climbing, here are a few workouts that are better to do with friends.
Small spaces: City living can make it hard to find a decent spot for a successful exercise routine. Up your cardio by running laps around your neighborhood park, or just find an empty playground for a unique circuit workout. Read more of our tips for using small outdoor spaces to exercise here. If you've found a killer set of outdoor stairs, do this calorie-torching leg-sculpting workout.
No matter what you do, make sure you dress the part. Wear reflective gear if you're running on the streets at night, and wear layers if the temps have gotten chilly so you can shed a layer as you heat up.