Attention Deficit Hyperactivity Disorder [1] (ADHD) is one of the most misunderstood and overlooked conditions in adult women. Deemed the "lost generation [2]" by clinical psychologist Michelle Frank, 50 to 75 percent of adult women with ADHD have been left undiagnosed until adulthood and are three times less likely than males overall to receive a diagnosis, according to the Journal of the American Academy of Child and Adolescent Psychiatry.
Among the estimated 14.3 million US adults living with ADHD, however, are many incredibly successful women who have either built careers around educating people about its common misconceptions or who simply serve as living proof of the vast scope of accomplishments possible with the condition.
Check out 11 boss*ss women who have achieved incredible success despite — and often because of — their ADHD.
Emma Watson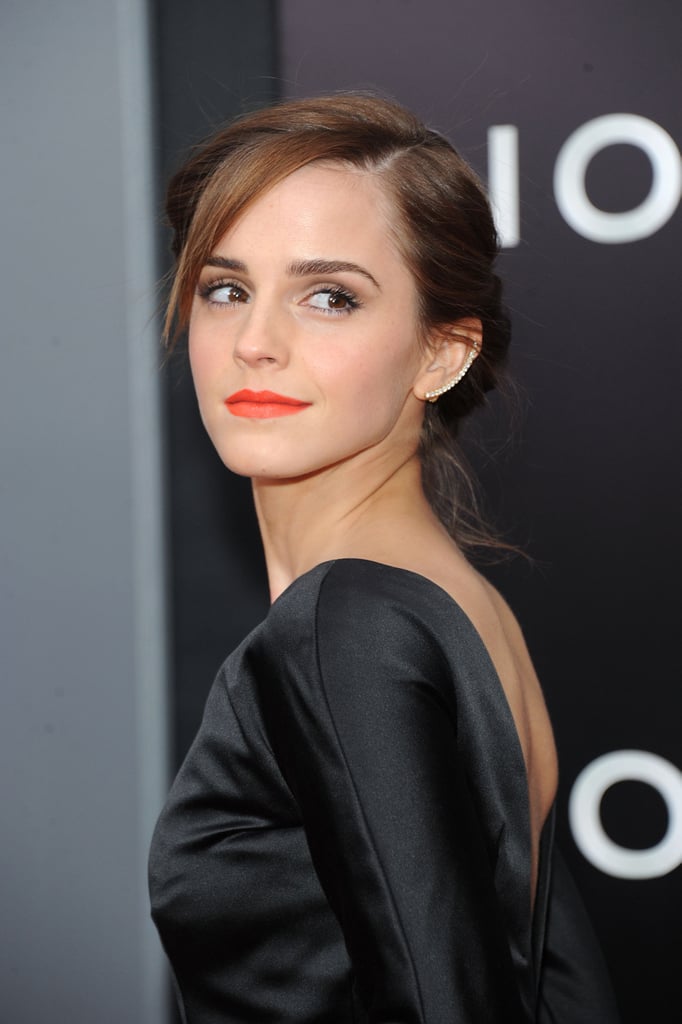 We all know that actress Emma Watson [3] has ample brains and beauty, and she certainly lives up to the brilliance of Hermione Granger as a Brown University alumnus [4] and former United Nations Goodwill Ambassador. She was also diagnosed with combined type ADHD.
While Emma hasn't spoken openly about the condition, ADHD Foundation [5] said in a Facebook post [6] that she had been diagnosed and medicated since childhood while filming the Harry Potter [7] series. In addition, her range of accomplishments in both cinema and women's rights, along with her undeniable poise and elegance, remind us that even Renaissance women have ADHD.
Solange Knowles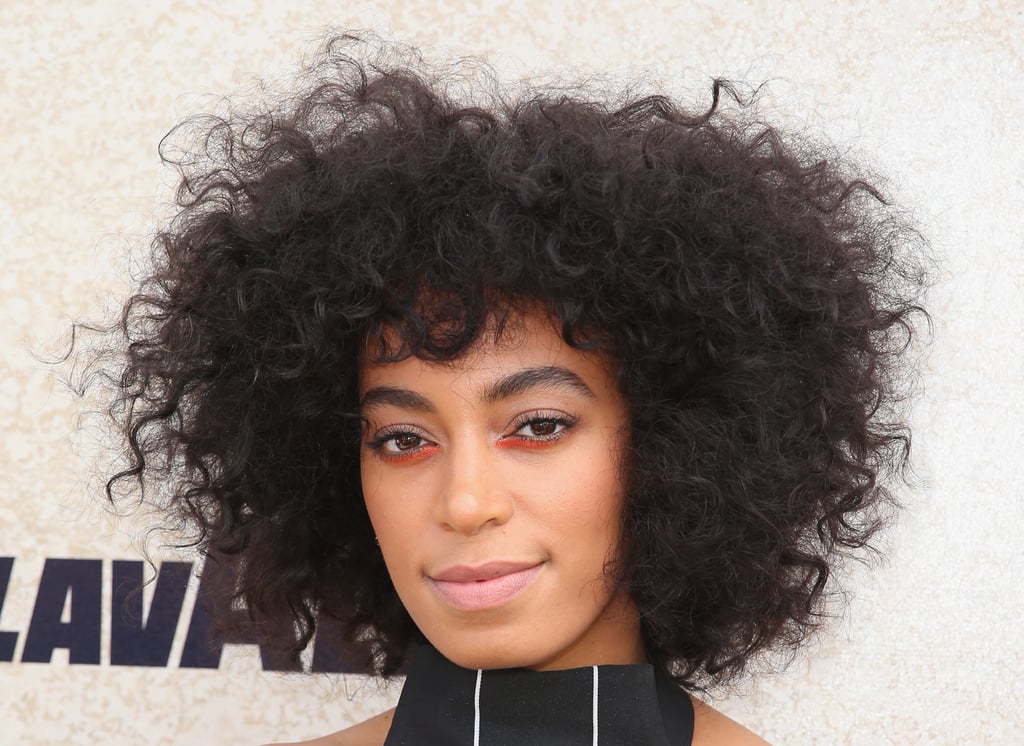 Queen Bey's little sister and When I Get Home [8] vocal powerhouse Solange Knowles is talented, accomplished, and living with ADHD.
Solange told News 24 [9] that her disorganized speech and hyperactivity made people think she was high even while sober. She also said she was initially skeptical about the condition: "I was diagnosed with ADD twice. I didn't believe the first doctor who told me, and I had a whole theory that ADD was just something they invented to make you pay for medicine, but then the second doctor told me I had it."
Zooey Deschanel
Endearingly matter-of-fact Zooey Deschanel [10] slid an official online confirmation of her ADHD into a HelloGiggles blog post [11] about crafting: "Are you an unmedicated adult with Attention Deficit Disorder who also LOVES to do crafts? I AM!"
The New Girl actress hasn't been very vocal since this announcement but hinted at her ADHD in another interview [12]: "I love being busy and I love having a lot of content and I sort of prefer to have constant stimulation."
Simone Biles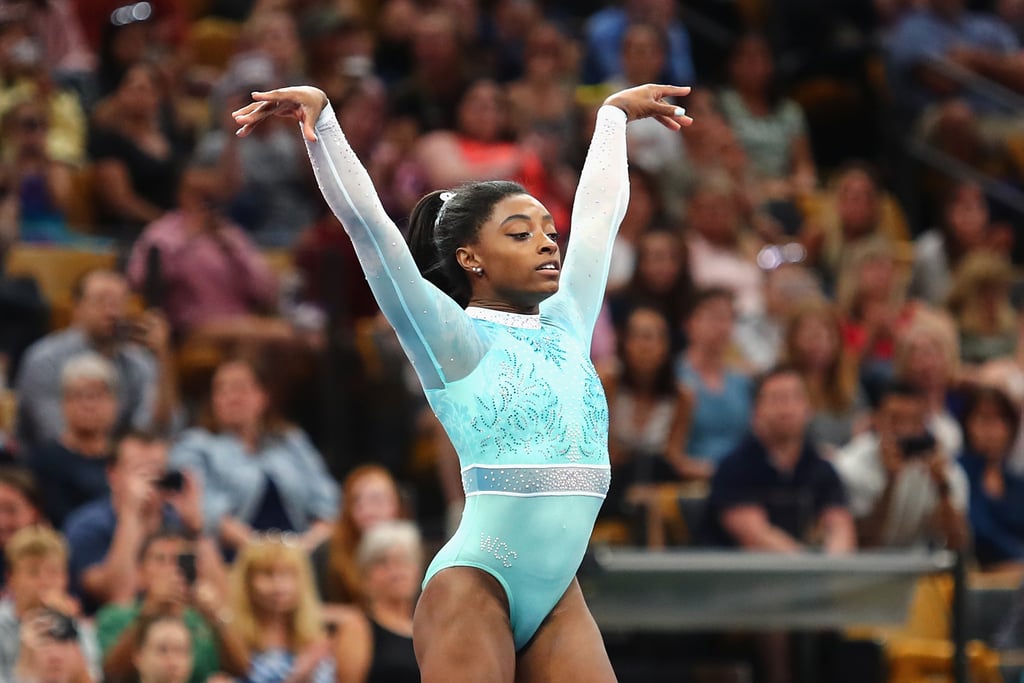 In addition to her mental health [13], Olympic gold medalist and highest-awarded American gymnast Simone Biles speaks openly about her ADHD and her prescription for Ritalin and says that receiving treatment in competition shouldn't be seen as unfair game. "Having ADHD, and taking medicine for it is nothing to be ashamed of [and] nothing that I'm afraid to let people know," Simone tweeted [14] in 2016.
Simone aims to maintain an open dialogue to encourage others to view ADHD as a unique rather than defective condition hindering one's potential. "It's never held me back and I never let it hold me back," Biles said in an interview [15] with Understood [16], a nonprofit organization that provides online resources for ADHD. "I think it all depends on how you approach the learning disability . . . If you make it seem like a problem, then they think they have a problem."
Lisa Ling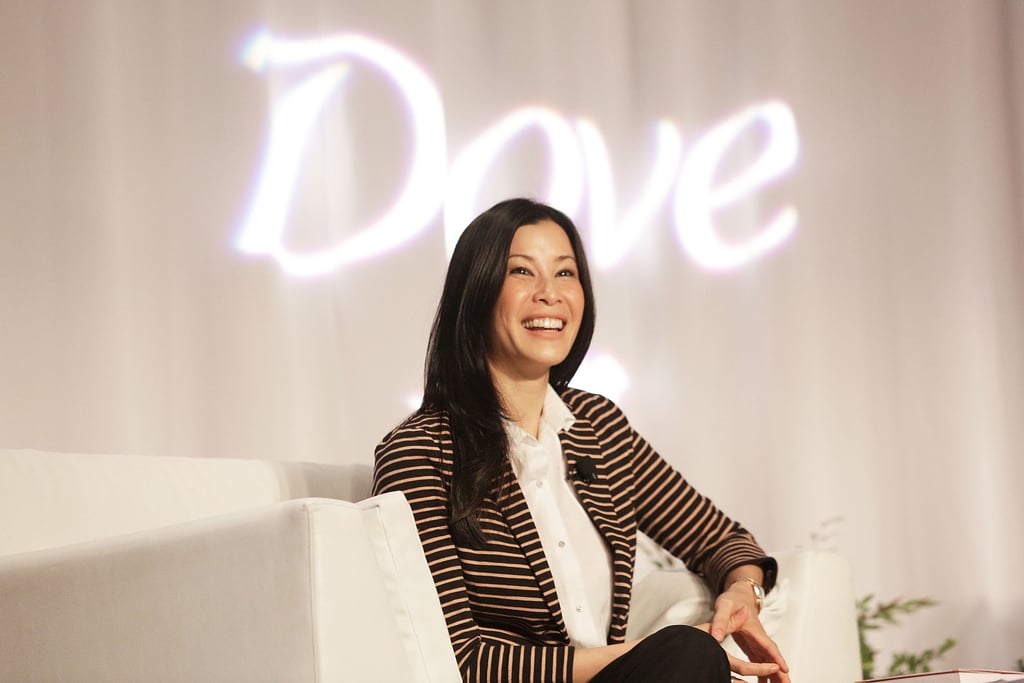 Award-winning journalist Lisa Ling discovered her own ADHD while reporting on other diagnosed subjects for "The ADHD Explosion," an episode from her docuseries Our America with Lisa Ling.
"As I was watching these kids and their parents talk about [their ADHD], I felt like it's not really fair of me to just watch this happen," Lisa shared in a Distraction Podcast episode [17]. "Because this is something that I always suspected of myself, I felt compelled to finally after 30-some years get tested, and so I worked with one of the doctors that we profiled in our episode, and he went through the battery of tests and confirmed that I had ADHD."
Lisa attributes her successful journalism career to her ADHD, claiming that it's forced her to find and stick to what she's truly passionate about. "I have always had a bit of a difficult time focusing on things that aren't interesting to me," Lisa said on Oprah Winfrey Network [18]. "When I'm immersed in a story, then I feel like I can laser focus, but if I'm not working, my mind goes in every direction but where it's supposed to go, [and] I've been like that since I was a kid."
Audra McDonald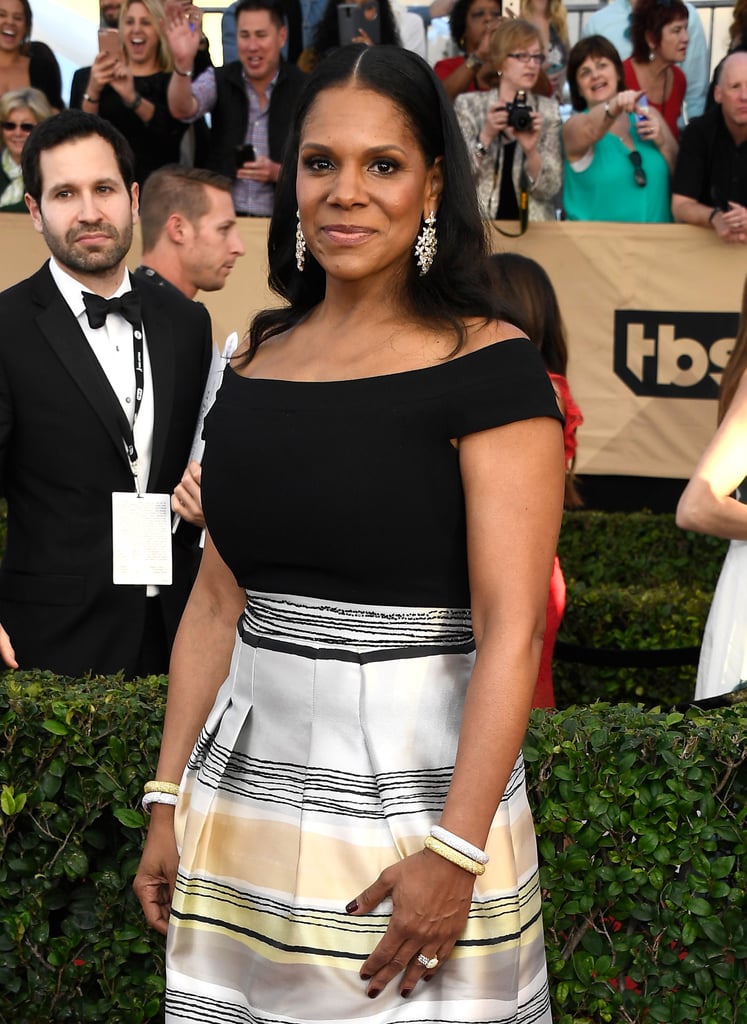 Broadway star Audra McDonald, who currently holds the most performance Tony awards of any actress, says that her unmedicated ADHD led her to her successful acting career.
"I want to thank my mom and dad up in heaven for disobeying the doctor's orders and not medicating their hyperactive daughter and finding out what she's into instead," Audra said tearfully in her acceptance speech [19] for her sixth and most recent Tony award.
Jessica McCabe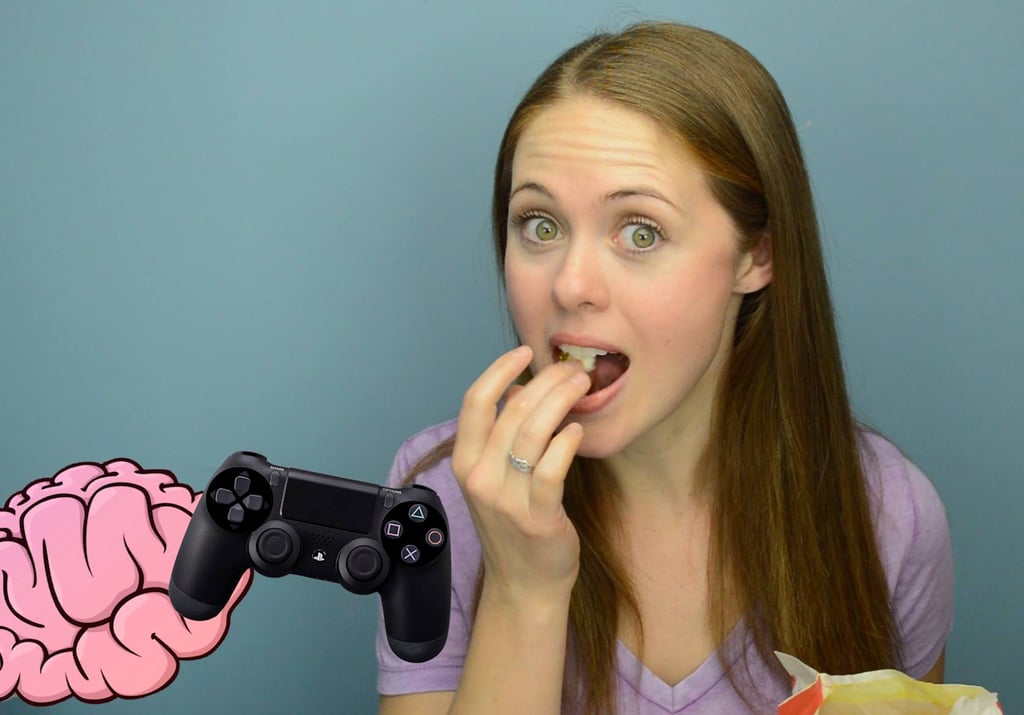 YouTube personality Jessica McCabe has her ADHD to thank for the success of her "How to ADHD" informational channel, which currently boasts more than 200,000 subscribers. Her large online following has since amassed an ADHD community that inspires wider acceptance and support for the less conventional ways of learning.
In a 2017 TED Talk [20], Jessica shared her success story about grappling with ADHD and how she ultimately stumbled into her successful career educating others and inspiring fellow "ADHD brains" to embrace the special advantages of their condition. "ADHD brains have a lot to offer the world. We tend to be generous, funny, [and] creative," said Jessica. "ADHD'ers are 300 percent more likely to start their own business. We not only think outside the box — we're often not even aware there is a box."
Brookley Wofford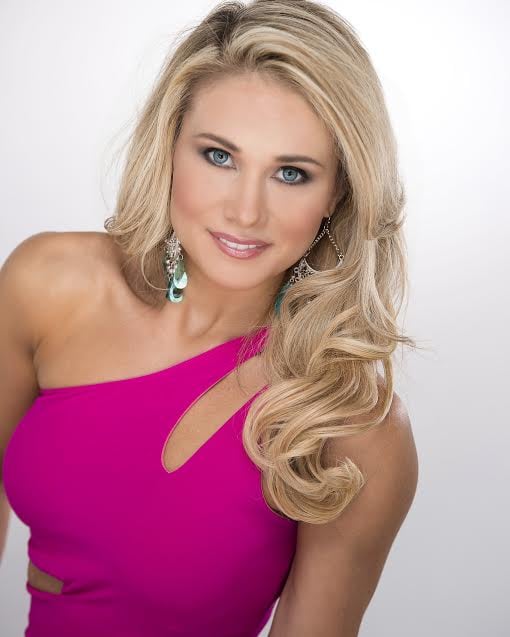 Miss Mississippi International (2012) and Miss Minnesota United States (2015) Brookley Wofford was diagnosed with ADHD in early childhood. The former pageant queen has since used her platform to advocate for more inclusive educational systems and to spread the #Oneof15Million ADHD campaign across the US.
Named "ADHD Wonder Woman" by ADDitude Magazine, Brookley is now a spokeswoman for Children and Adults with Attention Deficit Hyperactivity Disorder (CHADD) [21] and founder of the platform Unlocking Confidence Through the Arts, which aims to encourage more dynamic learning approaches for others with learning disabilities.
"ADHD has added complex, rich layers to my life that have paved the way for a vibrant, successful, and absolutely never boring beautifully chaotic adventurous life that I would hands down not trade," Brookley told POPSUGAR.
Cammi Granato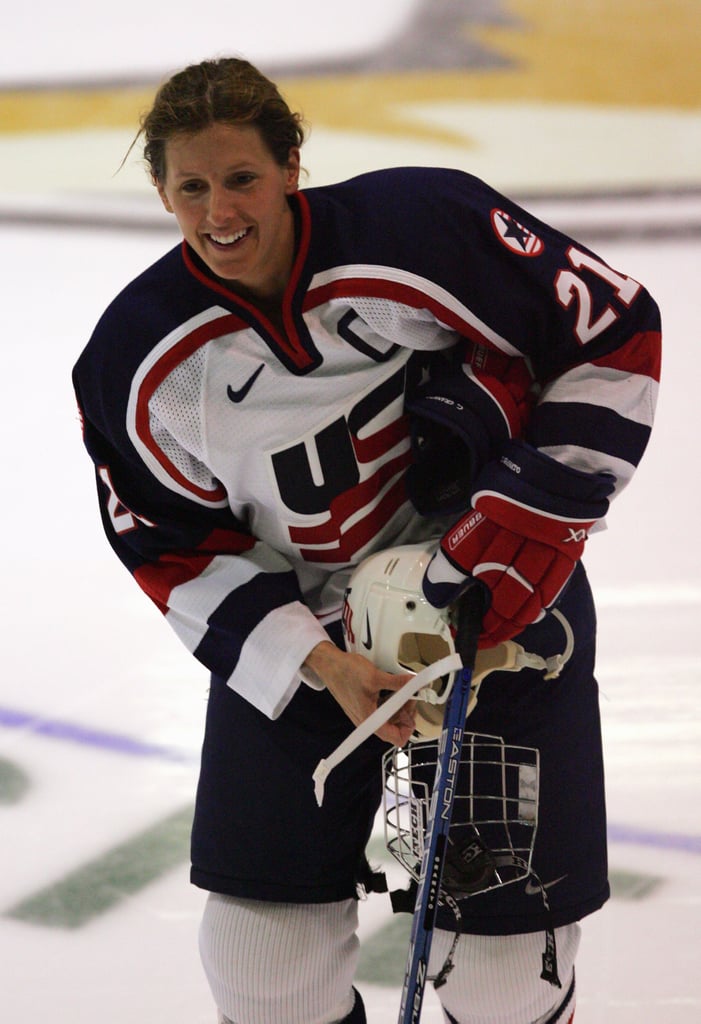 Olympic gold medalist Cammi Granato scored more goals in her career than any other US female hockey player while also achieving the great honor of appearing on the cover of a Wheaties cereal box. Though due to the seemingly unavoidable chaos in her personal life, she also believed she was lazy.
Upon receiving her official diagnosis in 2003, she said retrospectively that her ADHD had played a significant role in her success with the sport. "The sport doesn't require a lot of thinking," Cammi said in an interview with Psychology Today [22]. "You just react. You're in the moment. I was a natural at that."
In 2005, Cammi said [23] to the St. Louis Dispatch: "It's affected me in positive and negative ways . . . It's really my worst and best qualities wrapped in one."
Katherine Ellison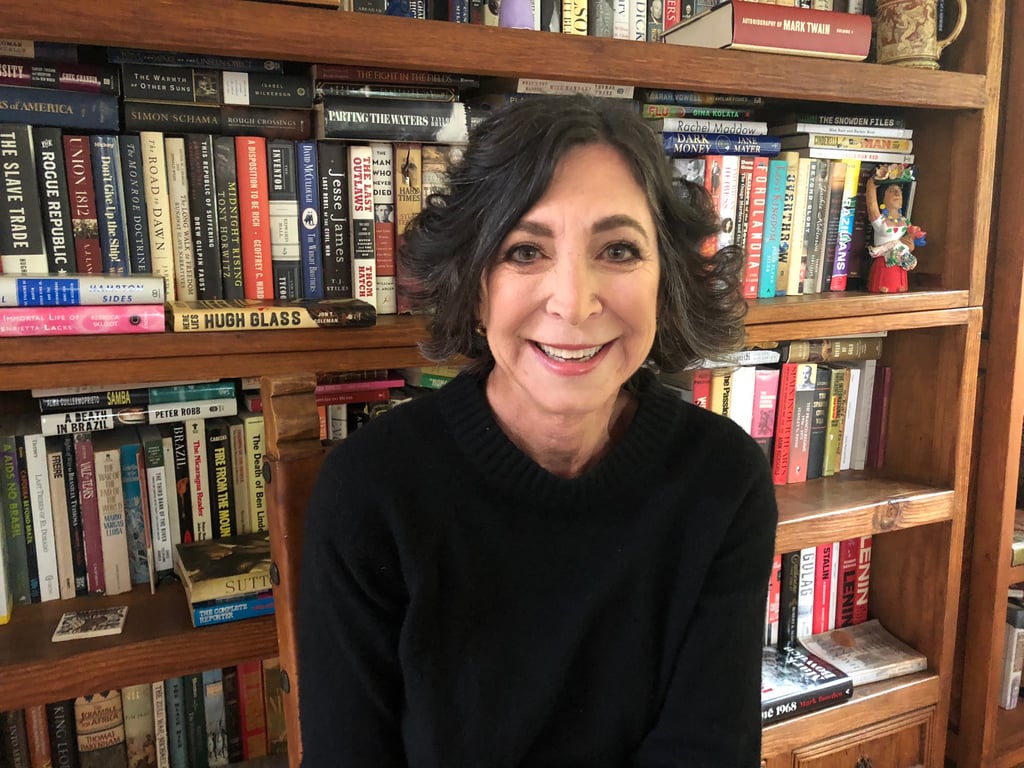 Journalist and foreign correspondent Katherine Ellison authored and coauthored 10 nonfiction books and won several journalism awards, including a Pulitzer Prize for International Reporting [24].
In 2010, she wrote the book Buzz: A Year of Paying Attention [25], which recounts her experiences trying to understand and cope with ADHD after both she and her son were diagnosed with the disorder. Katherine has since given speeches throughout the US and abroad in hopes of increasing understanding about ADHD. "It's amazing that — unlike with mental issues like depression and schizophrenia — there is a strong faction of people who insist ADHD doesn't exist," Katherine told POPSUGAR. "There is both overdiagnosis and underdiagnosis, but people with genuine diagnoses need more support and understanding than we're getting."
Katherine, who described herself as "restless and easily bored," said she was drawn to her ultimately successful journalism career because covering the news is so inherently stimulating and always changing. As an author, she went on to explore in-depth the topics she has found most important, including climate change, public education, and the impact of mental disorders on family life. "For people with ADHD, it's particularly important to find what you're most good at and what gives your life meaning," Katherine told POPSUGAR.
Margaux Joffe
Award-winning producer and Verizon Media Accessibility and Inclusion [26] spearheader Margaux Joffe was diagnosed with ADHD at age 29. She dealt with bouts of depression and anxiety throughout her 20s, which largely resulted from unknowingly grappling with the condition.
"When I was diagnosed, I started looking for information about ADHD online. I was surprised with the lack of relevant, relatable information for adult women like myself," Margaux told POPSUGAR.
She founded Kaleidoscope Society [27], an online community for women with ADHD to share their empowering stories, provide more accessible resources, and dispel the stigmas and narrow stereotypes surrounding ADHD.
"For too long, women with ADHD have struggled in silence due to stigma and lack of proper diagnoses. I want women with ADHD to know that they are not alone and [can] get access to the resources they need to heal and move forward," said Margaux. "Women with ADHD are highly creative, hardworking, passionate, and resilient. We are trailblazers and pioneers in a variety of fields. We have unique gifts to share with the world."