Farmers Market Shopping Tips
5 Simple Strategies For Summer Farmers Market Success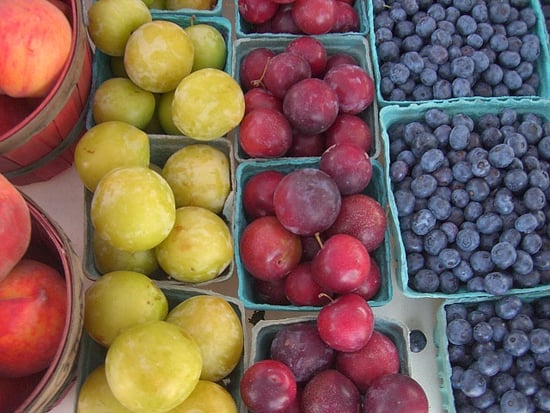 Shopping at a farmers market is fun, but it can also be a daunting task. Going into the day with too much preparation can be a bit of a drag, but having a few go-to moves once you arrive will put you in produce bliss.
No steadfast lists: Showing up to a farmers market with a definitive list will not serve you in the end. There are certain things you may be sure of, but you never know for certain what will be available. Eat with your eyes — look for bright colors and unexpected produce you've never tasted! This is one of the parts of the farmers market experience that sets it apart from a traditional grocery store.
Scope out the scene: You don't have to shop at the first booth you see. You may be craving some Summer berries, but someone farther back in the line may have a better deal or even more beautiful blues than the first ones you spot. Walking around will not only give you an idea of what each booth has to offer, but it will help you get your creative cooking juices flowing.
Be realistic: It's easy to get excited about all the beautiful, bountiful produce around you, but just because it's sitting pretty doesn't mean you need to buy it. Think about how much time you can actually commit to cooking in the week to come.

Keep reading for two more strategies for farmers market success.

Bring small bills: While many farmers markets have started to take credit cards and some checks, your best bet is to come equipped with small bills handy. The whole process will be easier for you and the farmer alike, with no need to run around looking for change.
Don't be shy: Ask tons of questions, and sample whatever you can. Don't be afraid to be inquisitive whenever you wish. You're not putting anyone out by being enthusiastic. At the end of the day, chances are you'll get the best deals and insider tips.
Do you love shopping at Summer farmers markets? Any tips to share?
Source: Flickr user tami.vroma