Fast Food Linked to Depression Study Says
Too Much Fast Food Can Lead to Depression, Study Says
A fast-food meal may make you feel sluggish, but the effects don't stop there; a recent study found that there is a link between eating fast food and junk food and having depression.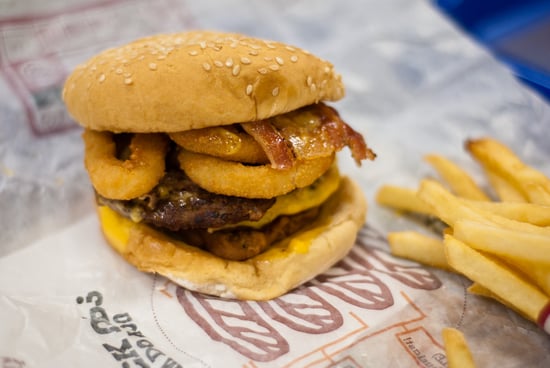 The study followed almost 9,000 people for an average of six months; the participants had never been diagnosed with depression or taken antidepressants. About 500 were later diagnosed with depression or started antidepressant medication; all in all, the researchers found that those who regularly ate fast food were 51 percent more likely to develop depression (with the more fast food consumed leading to a higher rate of depression), and even those who ate just small amounts of fast food or commercially baked goods (like doughnuts or croissants) were susceptible to developing depression.
The study indicates that people who eat fast food regularly are more likely to have unhealthy habits in general, which can contribute to depression. But the link to even just "small quantities" of junk food and fast food was worrying enough for the researchers to warn against eating too much fast food because of the possible effects on mental health, among other health risks.
This isn't the first time a diet has been shown to affect mental health, both positively and negatively. What do you think of the latest news?
Source: Flickr User SteFou!