Fast Low-Calorie Vegetarian Meals
5 Low-Calorie Vegetarian Meals in 30 Minutes or Less
When you've vowed to eat less meat, deciding what to make for dinner can be a hard choice to make. Luckily, there are many meatless meals that you can whip up with barely a thought. Here are five fast, filling, and low-calorie vegetarian dinners that you can make in 30 minutes or less.
Broccoli Soup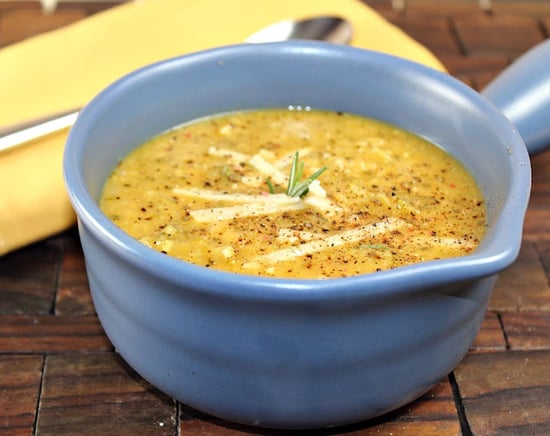 Instead of normal high-calorie broccoli cheddar soup, make this lightened-up version that eliminates the butter and cream and substitutes white beans instead for a similarly creamy texture.
Quinoa Veggie Burgers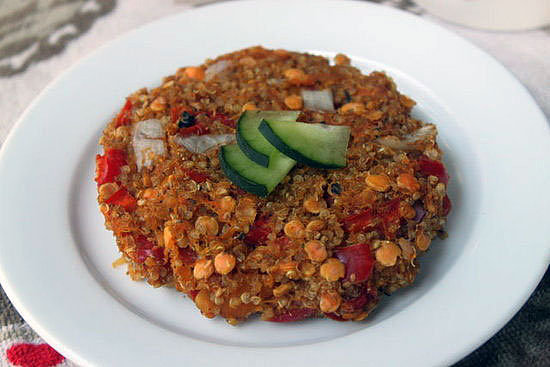 Who doesn't love burger night? Make these quinoa veggie burgers instead of traditional burgers to save on saturated fat. And since quinoa is chock-full of protein, you'll stay full well into the night.
Chickpea Salad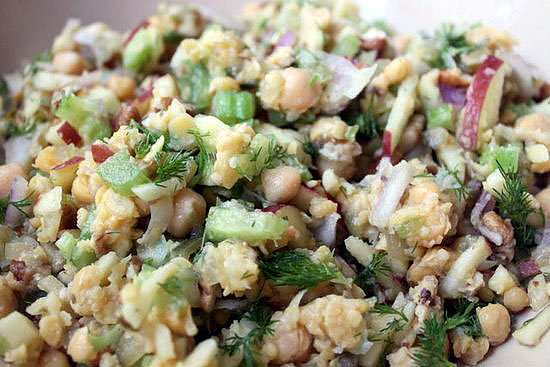 Looking for something lighter? Toss together this quick chickpea salad and add to a bed of salad or wrap in collard greens for a flavorful and nutritious meal.
See two filling pasta dishes after the break!
Lighter Fettuccine Alfredo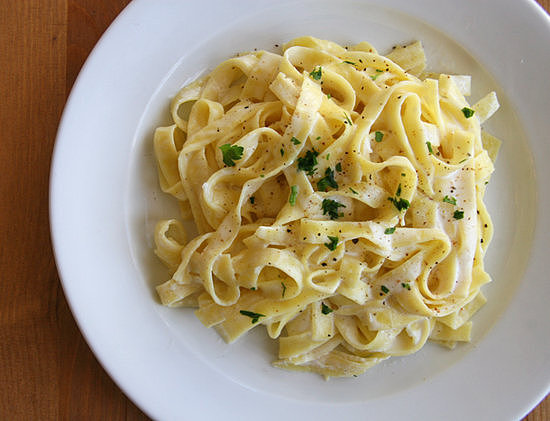 Nothing says comfort quite like a plate of pasta, and creamy fettuccine alfredo is hard to beat. Unfortunately, all the butter and cream can weigh you down at night, which is why we like this lightened-up fettuccine alfredo version instead.
Baked Ravioli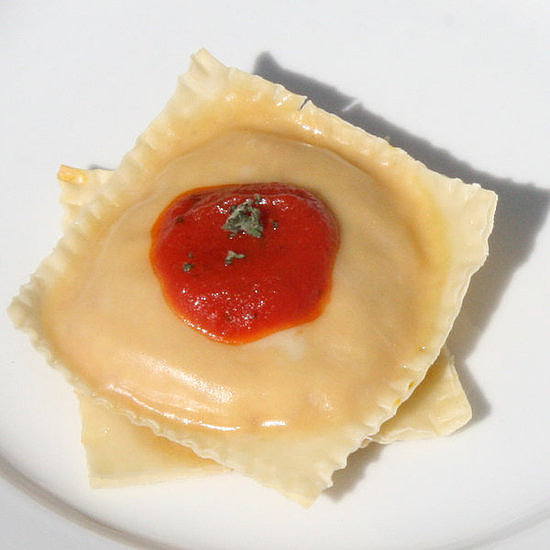 No need to roll out dough and take time to carefully cut out your ravioli. This baked ravioli recipe cuts out the hard work using wonton skins; just pop them into your oven for about nine minutes, and dinner is ready!