Favorite Body Part to Strength Train
What's Your Favorite Body Part to Strength Train?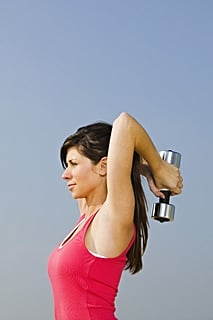 At my first session with my trainer at Crunch gym, he led me through a short session doing planks using the TRX suspension system. After holding for a few seconds, it was clear: my core needed a lot of work. Just that small workout showed me how much I need to strengthen and build my muscles; I was trembling and sweating while my trainer counted down.
While the Summer months can have you wanting to tone every inch of your body in order to look your best in a bikini, increasing your strength is important for more than just looks. A strong core, for example, helps you in everything from better posture to better balance, and strength training in general helps increase bone density, reduce pain, and reduce the risk of injury.
Tell me: do you like to focus on a certain area when you strength train?