Favorite Springtime Outdoor Exercises
Which Spring Exercise Are You Most Excited About?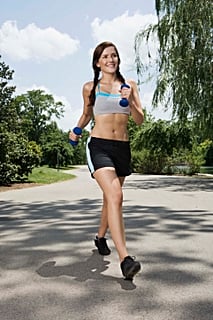 Change is in the air, which means we're shedding drab Winter gym wear and breaking out the outdoor gear.
But I'm not just excited to rock the season's bright colors outdoors; I also can't wait to take my 12k training out on the road. I love running on my local outdoor track, or even just a spontaneous walk around San Francisco's hills on a nice night. Or even, on occasion, a day at the park that involves a coordinated (and easy) group sport.
What about you? Even if you haven't escaped the snow quite yet, which springtime exercise are you most excited about?