Fergie Grabs Breast on Her Wax Figure Picture
Fergie Doubles Up Her Sports Bras For Workouts — Do You?
We know that Fergie is competitive during her workouts; the singer/actress/shoe designer likes to work out hard. She's also a curvy gal and rather well-endowed up top. To support her lovely lady lumps, Fergie recently told Shape, "I have to wear two sports bras when I do my cardio. It takes a lot to hold these puppies up."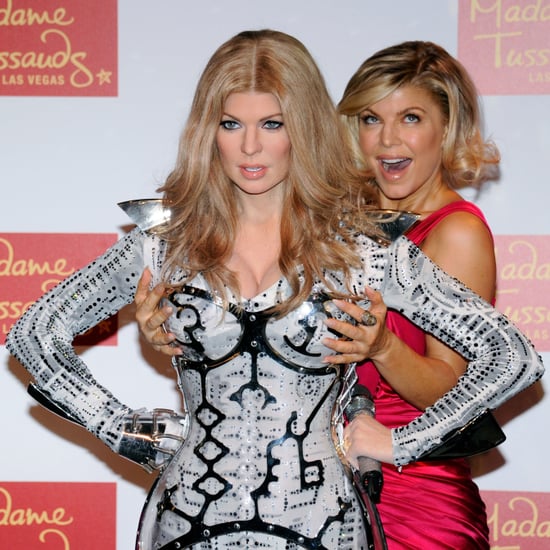 Fortunately or unfortunately, this has never been an issue for me. According to the Bra Book by Moving Comfort, a company that built its street cred on supporting women of all cup sizes during all types of exercise, "a pair of D cup breasts weigh 15 to 23 pounds." With this in mind, I can see how two bras just might be necessary.