Fireworks and Ear Safety
Enjoy Fireworks — Save Your Ears
Fourth of July is right around the corner, and that means fireworks! Like a kid, I look forward to the colorful starbursts streaming across the sky. I do, however, hate to rain on your Independence Day parade: as spectacular as they are, the booming sounds that accompany the sparkling visuals can really damage your ears. Noise-induced hearing loss is as real as your mama's cherry pie. Once damaged, the sensitive hair cells of the inner ear never regenerate and can't be repaired, creating permanent hearing loss.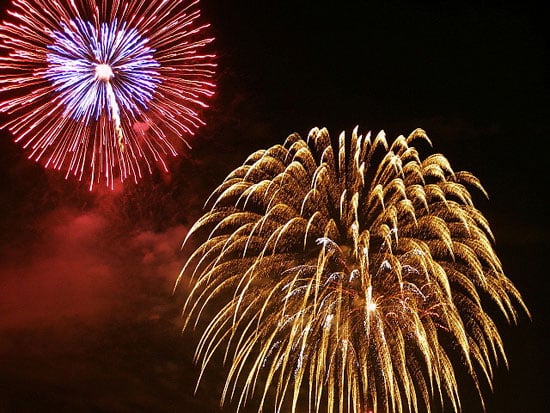 For a point of reference, here are some common Summer sounds and their decibel (dB) levels:
Rustling leaves: 10 dB
A whisper: 20 dB
Humming of a fridge: 40 dB
A conversation: 60 dB
Busy street traffic: 80 dB
Vacuum cleaner: 80 dB
Noisy office: 90 dB
Lawn mower: 90 dB
Motorcycle: 95 dB
Amplified music: 110 dB
Chainsaw or rock concert: 110 dB
Ambulance siren: 120 dB
Fireworks: 145 dB
No more than 15 minutes of unprotected exposure to 115 decibels is recommended. Long-term exposure to 80 to 85 decibels or more can cause hearing loss, and is one of the main reasons older folks sport hearing aids these days. To prevent ear damage, enjoy the fireworks show from afar and use a pair of inexpensive foam ear plugs. They might not be the most fashionable accessory of the season, but I'd rather wear them for 20 minutes than hearing aids for the rest of my life.
Flickr User Amani Hasan