Fit Not Fat OECD Report on Obesity
"Fit Not Fat" Report Highlights Stats on World Obesity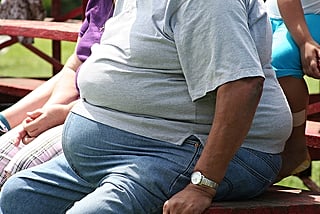 Last week, the OECD, an international economic organization of 33 countries (including the US, Canada, and much of Europe), released its stats on obesity around the world. The "Fit Not Fat" report gives some depressing figures on the current trends in obesity, which the organization says is the result of many factors, including increased food supply, fewer home-cooked meals, less physical activity at work, and more sophisticated tactics from food advertisers. The result of all of this means that while in 1980 only about 10 percent of us were obese, the figure is now at 50 percent or more in most countries are overweight or obese, and that could rise to more than 66 percent if we continue to live the way we do. The stats from the report are pretty interesting. To see some that really stood out for me, just
.
An obese person incurs 25 percent higher health costs than a person of normal weight.
Obesity is responsible for 5-10 percent of total health costs in the United States.
Obesity increases the risk of early death by approximately 30 percent.
Children who have at least one obese parent are three to four times more likely to be obese.
Poorly educated women are two to three times more likely to be overweight than those with high levels of education, but almost no disparities are found for men.
Obese people earn up to 18 percent less than non-obese people.
The ray of hope is that according to the OECD, prevention strategies such as education programs would save thousands of lives, not to mention dollars, each year in many countries, and the report urges governments to fund prevention programs.
Source: Flickr User Tobyotter