Fit's Healthy Valentine's Dinner: Arugula-Pomegranate Salad
Fit's Healthy Valentine's Dinner: Arugula-Pomegranate Salad
A Sugar user recently asked for menu ideas for a romantic, yet healthy Valentine's dinner. A couple of days ago, I shared my recipe for the main dish, but for me dinner is not complete unless there is a salad to accompany the main course. After reading that arugula is considered a savory aphrodisiac, I knew I would make a salad featuring this dark and pungent green. Also known as rocket, which might be why it is considered a food to get you in the mood, arugula is high in folate, a nutrient important for expectant mothers. I added pomegranate for a little color as well as antioxidants and fiber — a half a pomegranate offers about five grams of fiber. Top it all with a little goat cheese and some bosc pear and your have a lovely and romantic salad, plus you are well on your way to eating your five servings of daily fruits and veggies. To see my salad recipe, dressing and all, just
.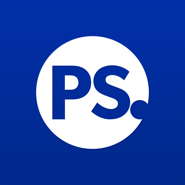 Arugula-Pomegranate Salad
FitSugar's Kitchen
Ingredients
Salad:
3 large handfuls of arugula (or three cups)
1/2 cup pomegranate seeds
1 Bosc pear, cored and thinly sliced
2 tablespoons soft goat cheese
Dressing:
2 teaspoons white wine vinegar
2 teaspoons fresh squeezed orange juice
2 teaspoons olive oil
A splash or two of low sodium soy sauce
Squirt of agave nectar
3 shakes of Tabasco
Salt and Pepper to taste
Directions
Place vinegar and orange juice in a small bowl. Add olive oil, agave nectar, soy sauce, and Tabasco. Salt and pepper to taste. Whisk well.
Dress arugula in a large bowl, then divide evenly onto plates.
Arrange pear slices on mounds of arugula in a flower like formation
Sprinkle with pomegranate seeds and goat cheese.
Serve with freshly grated black pepper.
Information
Category

Salads
Be sure to check out the other dishes I am serving for my healthy Valentine's dinner — spicy scallops and Mediterranean couscous. For more options, PartySugar has created her own Valentine's menu that won't break the scale.