Fit's Valentine's Dinner: Mediterranean Couscous
Fit's Valentine's Dinner: Mediterranean Couscous
A Sugar user recently asked for menu ideas for a romantic, yet healthy Valentine's dinner. Yesterday, I shared my recipe for the main dish I will be serving on the 14th — Spicy Scallops with Balsamic-Braised Cabbage. I enjoy a healthy carb with most of my meals and felt that Mediterranean couscous would complement the main dish. Couscous is easy to make and so versatile. I use the whole wheat version since it is higher in fiber. The nuts and currants add texture to the couscous as well as taste.
To see the recipe,
.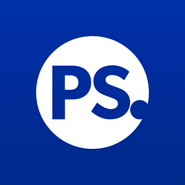 Valentine's Couscous Timbales
Ingredients
3/4 cup chicken broth
1/2 cup whole wheat couscous
1/4 cup dried currants, soaked in hot water for 15 minutes and drained
2 tablespoons minced shallots
1/4 cup shelled pistachio nuts, toasted lightly
1 tablespoon minced fresh Italian parsley, or fresh mint
1 1/2 tablespoons fresh lemon juice
a pinch of cinnamon
1 tablespoon olive oil
Directions
In a saucepan with a lid bring broth to a boil and stir in the couscous. Remove the pan from the heat, let the mixture stand, covered, for 5 minutes
While couscous steams mince shallot.
When couscous is done, break up any lumps with a fork and stir in shallots, and let sit for about a minute.

Add currants, the pistachios, the parsley, and salt and pepper to taste. Add lemon juice, the cinnamon, and the oil. Toss until couscous mixture is coated with the dressing.

Pack the mixture into two 3/4-cup timbales, or small bowls, and unmold the timbales onto 2 plates.
Information
Category

Side Dishes, Grains

Cuisine

Mediterranean/Middle Eastern
Be sure to check out Yum's Valentine's Dinner that won't break the scale.