FitSugar Bracket For Fittest Female Celeb of 2011
Vote For the Fittest Female Celeb of 2011!
It's been a healthy, fitness-filled, fun year for some of our favorite female celebrities, and it's time to pick the fittest female celeb of all. All those marathons, yoga sessions, Pilates classes, and green smoothies have paid off! Vote in our Fittest Female Celeb of 2011 bracket, a tournament-style competition to rank the fittest female of the year. We've selected 64 inspirational celebs, and we need your help to pick the winner.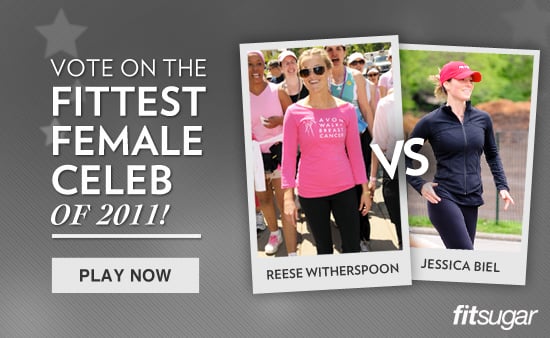 Just head over to the bracket and start clicking on your picks! Go through the first-round matchups by picking who you think deserves the fittest female of 2011. Once you've finished the first round, we'll take your favorites and pair them against each other until there is only one winning celeb left!