FitSugar Fall 2012 Workout Songs
Time to Move: Reader-Approved Workout Playlist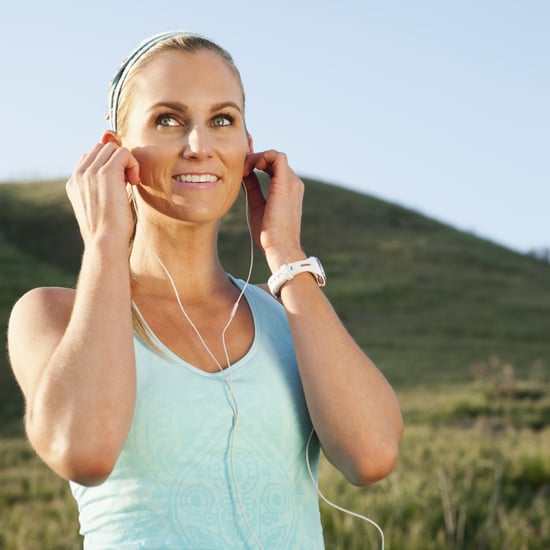 After asking FitSugar's Facebook fans for their favorite workout songs, we came up with an hour of quality tunes from our amazing readers! From old-school songs to the hottest club jams on the radio today, we've curated an eclectic hour of workout tunes that offers a little something for everyone. Regardless of your taste, you're sure to find a pump-up jam that gets your head in the game, and ready to work out. Interested in what your fellow readers came up with? Keep reading for the full track list and Spotify playlist.
"Uprising" — Muse
"Blow Me (One Last Kiss)" — Pink
"Turbulence" — Stevie Aoki, Laidback Luke, Lil Jon
"My Body" — Young the Giant
"This Is My Life" — Edward Maya
"Push It" — Garbage
"Greyhound" — Swedish House Mafia
"Body Work" — Morgan Page feat. Tegan and Sara
"Somebody That I Used to Know (Tiësto Remix) — Goyte, Kimbra
"Sorry" — Madonna
"Police on My Back" — The Clash
"Sexy And I Know It" — LMFAO
"B.O.B." — OutKast
"Cherry Pie" — Warrant
"Born This Way" — Lady Gaga
"The Rockafeller Skank" — Fatboy Slim
"Titanium" — David Guetta
"Bad Medicine" — Bon Jovi
"We Run The Night" — Havana Brown, Pitbull
"Eye Of The Tiger" — Survivor
Not a fan of these tunes? Check out our classic rock cardio mix or 9-minute mile playlist for something more up your alley.
You will need to download the free Spotify software or app to listen to our playlists.