Fitness App For iPhone Counts Push-Ups
Healthy App: PushupFu
When I first saw the name of this app, I felt compelled to reverse the two words because to be honest, some days I just want to throw push-ups out the window! I know they're an effective exercise for toning my upper body, and they also strengthen my core, but they're just so hard! If you loathe push-ups, the PushupFu app may be your saving grace.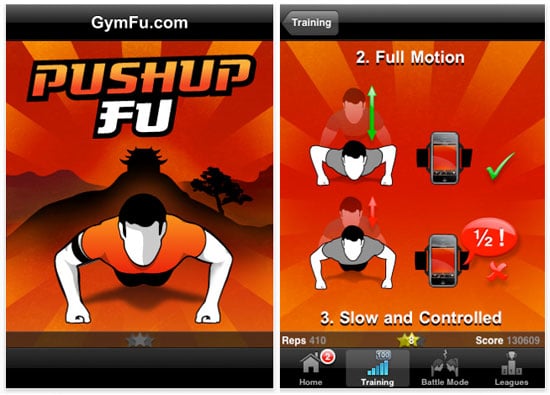 For just 99 cents, you place your iPhone or iPod Touch in an armband, and the motion detection counts your reps for you (out loud if you want). If you cheat and don't lower down far enough, it knows! If you want more of a push (ha, pun intended), you can challenge other people to do as many push-ups as you can. If push-ups aren't your thing, this app may inspire you to drop and do 30! It can even help you train to be able to do 100.
If you love this app, this company makes three others just like it: CrunchFu to strengthen your core, PullupFu for your upper body, and SquatFu to tone your tush and thighs.