Fitness-Themed Gift
Would a Fitness Gift Offend You?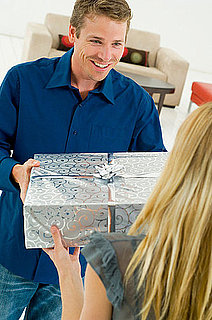 In regards to an upcoming birthday and a pair of pricey running shoes I've been lusting after, the Mister asked me if I'd be upset if he gave me the sneaks as a birthday gift. "No . . ." I replied, wary of his reasoning behind asking. Turns out he was worried he'd offend me with a fitness-themed gift. Even though I enjoy running, he was worried that I'd take it as a subtle cue that he wanted me to work out more.
I appreciated his honesty, and laughed, as his question reminded me of the time my dad bought my mom a vacuum cleaner for Christmas (this I would never recommend!). For a fitness fanatic like me, it's no issue — in fact, I am excited to receive them! But his question raised an interesting point — could the gift of a gym membership, workout gear, or other fitness-themed present ever offend you?