Fitness Tips From Kate Hudson's trainer Nicole Stuart
Nicole Stuart on How She Keeps Kate Hudson in Shape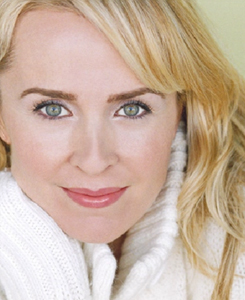 Kate Hudson has a little help when it comes to looking so fab: trainer Nicole Stuart. Nicole is sort of a Jill of all trades; she studied Pilates under Mari Winsor, is a trained dancer, and has spent the last 12 years working with a roster of celebrity clients like Kate. With the holidays coming up, I asked Nicole what fitness tips FitSugar readers should keep in mind to balance all those extra goodies, cocktail parties, and holiday travel. Here's what Nicole has to say:
Stay active and creative. Do something every day, even if it's only a walk around the block.
Eat healthy and make smart food choices. No white flour, sugar, fried or processed food. No sodas! Lots of roughage, water, and protein!
Get your heart rate up. Do 30 minutes of heart pounding activity at least four days a week.
Keep a positive mind and attitude. You create what you think. If you think, "I'm fat," you will believe that and eat unhealthy foods. Be happy in your body and mind. Give thanks for being able to walk around the block and do the things some people cannot.
Ask how your body is feeling. If you're too tired or in pain, don't run — walk. Really listen to how you're feeling, and follow that.