Fitness Wardrobe Updates
Start the New Year With a Revamp of Your Fitness Wardrobe
When was the last time you refreshed your fitness wardrobe? If you just hesitated, it's probably time for a New Year's cleaning — involving your workout drawer! Before you head to the gym in 2013, take the time to go through your gear: rearranging, revamping, and finding a new purpose for a few of those, ahem, stained white tees. Before you know it, you'll be rocking some of your old favorites and feeling like you just scored at a Lululemon sale — without spending a dime.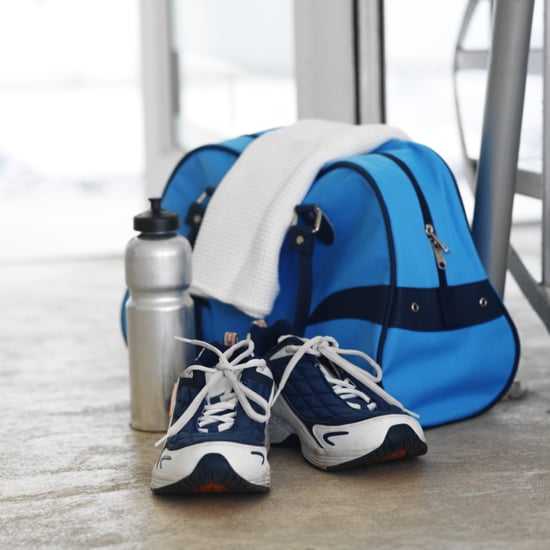 Keep these pieces in mind when you go to do a closet cleaning:
Running shoes: Although there is nothing like a broken-in pair of kicks, a worn-down pair doesn't offer you the proper cushion or support needed for a long run. If you have a few old pairs around the house, put them to good use by recycling them through Nike Reuse-a-Shoe or donating them to a charitable organization like Goodwill. If your shoes aren't ready to be retired, simply give them a wash, and they'll look like new in no time!
Sports bras: Don't forget to consider undergarments, especially sports bras that stretch over time. Consider passing up bras that no longer fit — a truly supportive bra is essential! If you're still searching for a bra with a better fit, turn to this guide.
Tops and bottoms: This is where the cleaning gets serious. Consider everything you wear on a regular basis and the pieces you don't. Those worn-down leggings, holey socks, and sweat-stained tees make excellent rags for cleaning. If you just scored some new pieces over holidays, donate what you don't use to friends, family, or charity. Can't let go of those race shirts? Take your favorites and turn them into a quilt. Remember confidence is key. When you look good and feel good, it will reflect in all aspects of life — even your workouts.
Gym bag: Clean out your gym bag, too! Toss those unwanted wrappers and organize those extra hair ties. When all is said and done, give it a few spritz with this DIY cleaner.