Flat-Belly Challenge Day 11
Combine Cardio, Core Work, and a Flat-belly Salad
Ready, reset, go! Our Flat-Belly Challenge pairs belly-blasting workouts with fat-burning recipes to help you slim your middle and strengthen your core.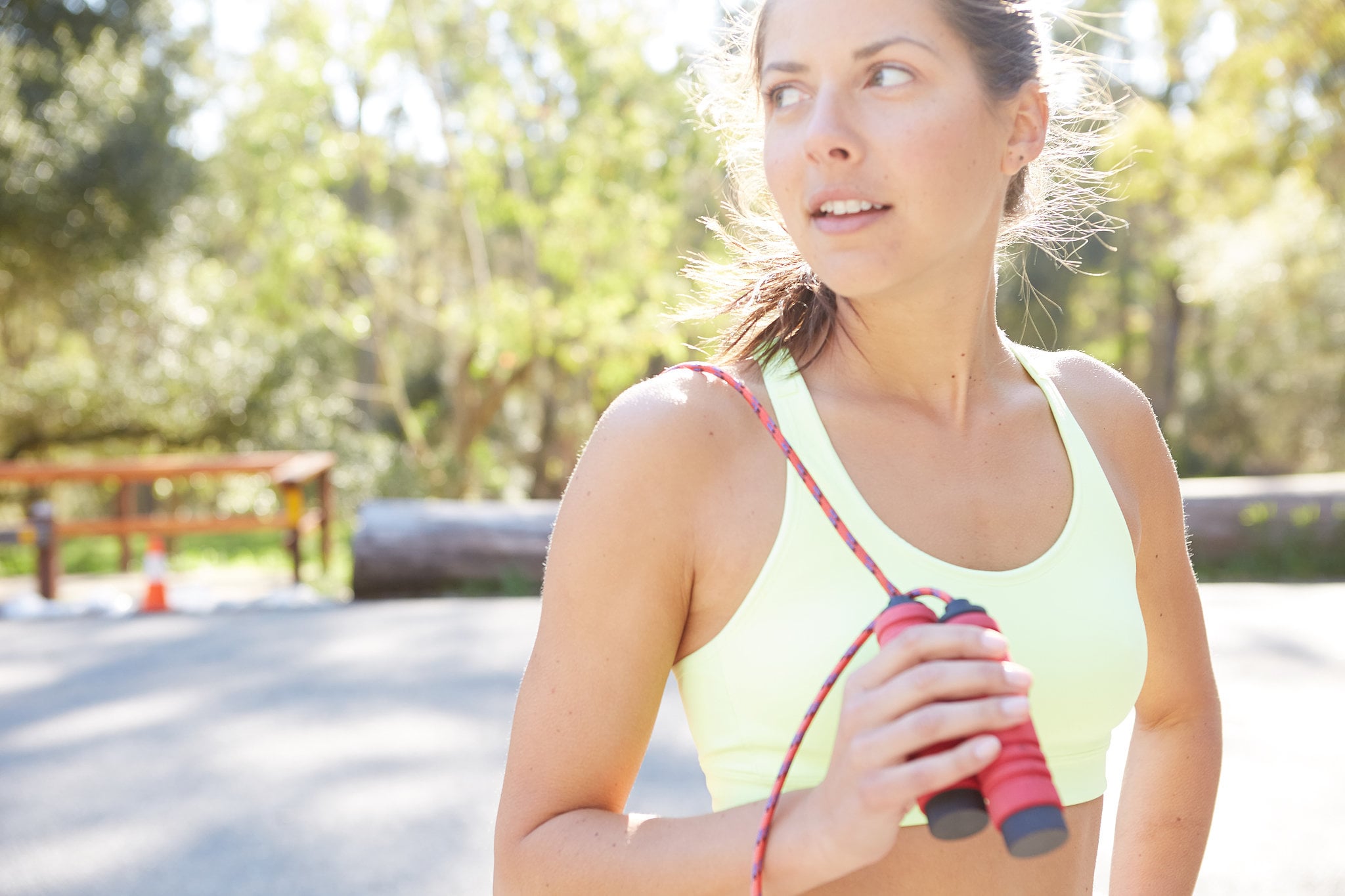 Image Source: POPSUGAR Photography / Ericka McConnell
Cardio + Core Work
Combine cardio with core work to reap the flat-belly benefits of both types of sweat sessions. This workout alternates between jumping rope and standing ab moves, so you can tone your belly while burning serious calories in just 20 minutes. Grab an eight-pound dumbbell and a jump rope before you learn the details of the strength-training moves. Then print this workout, and start jumping and moving!

Jennifer Aniston

's Favorite Salad
It's high in fiber, iron, and vitamin C, so you can see all the healthy reasons why actress Jennifer Aniston loves this simple quinoa salad. Think of it as a bulked-up tabbouleh, since detoxifying parsley lays the base of the greens, while a scoop of quinoa and diced avocado provide over 60 percent of your daily recommended fiber — a must-have nutrient if you're looking to support healthy digestion and your flat-belly goals.
Image Source: POPSUGAR Photography / Lizzie Fuhr