Foods That Cause Gout
A Glass of Juice or Soda a Day Can Lead to Gout, Study Says
Ah, high fructose corn syrup. The highly debated sweetener in many processed foods and drinks, recently the subject of a marketing campaign and name change, is again in the news, and it's not good for its image makeover. An extensive 22-year study released this month that followed almost 80,000 women has found that drinking non-diet sodas regularly, leads to an increase in the risk for gout.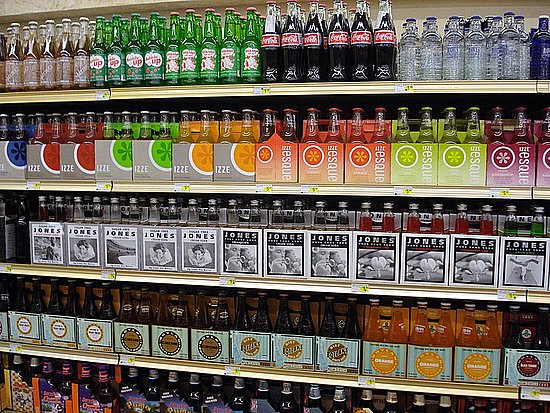 Gout, a painful form of arthritis, is caused by high levels of uric acid in the blood. While some foods can trigger a gout attack, the illness is not the "rich man's disease" (caused by a meat- and alcohol-heavy diet) that it was previously believed to be. But this new study does show that diet does play a part, and regularly drinking beverages sweetened with high-fructose corn syrup is a major cause — and so are fruit juices like orange juice, since they are high in fructose as well. To find out how much drinking one regular soda or two glasses of orange juice a day increases your risk of developing gout, read more.
Compared with women who drank less than a soda a month, those who had one soda a day had a 74% increased risk of developing gout. Women who had two sodas increased their risk 2.4 times. Drinking two servings of orange juice also increased the women's risk of developing gout by 2.4 times. Those who drank diet sodas didn't have any increased risk of developing gout.
Yet another reason to go easy on the juices and sodas. While moderation is key if you want to drink the sweet stuff, if you find yourself craving something more flavorful than water regularly, try these seven ways to spruce up your H2O.
Source: Flickr User JoeInSouthernCA