Are Foods With Shorter Shelf Lives Better For You?
Weight Loss Tip: Choose Foods With Shorter Shelf Lives
Foods with long shelf lives may offer more bang for your buck, but, unfortunately, they're not always the best bet for your waistline or healthy diet. Fresh foods pack in more nutrients than their freeze-dried, canned, or powdered counterparts. And weight loss isn't just about calorie counts: it's about making healthy choices that will work in the long haul.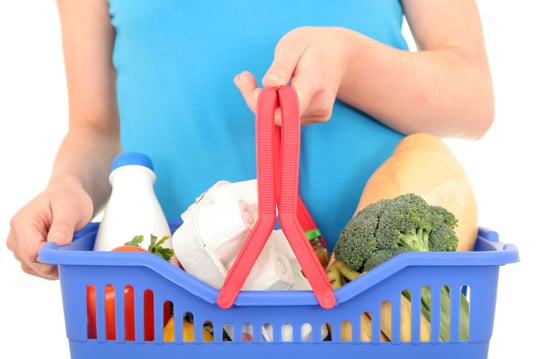 An easy-to-understand technique for choosing foods with shorter shelf lives is to start shopping the perimeter of your grocery store; preservative-laden foods are normally in the center aisles and healthy perishables live on the outskirts. A fresh loaf of bread from the bakery may go stale quicker, but there are lots of sneaky substances that allow bagged breads to stay fresher longer. And in terms of flavor, there's no comparison between a piece of fresh produce over a sugar-laden fruit cup! By no means should you bite off more than you can chew (or cook) during the week, but making a conscious choice to stop shopping for sheer shelf-life value is an effective weight loss strategy that's easy to maintain.
Have you started to shop foods with shorter shelf lives without even realizing? Are there long-lasting foods with great nutritional value like frozen spinach that you're excited about? Share below!