Free Sample Alert: Align Probiotic Supplement
This sample offer ended June 30, 2011.
Align is a paid advertiser on FitSugar. Align is offering free samples to FitSugar readers as part of their campaign with us.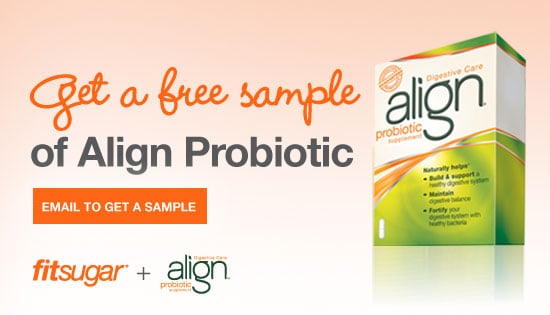 It's a win-win kind of day! Align is giving away free samples of its probiotic supplement, so not only will you get an amazing freebie, you'll be able to maintain great digestion, too!
If you're into trying new things, be sure to email freesamples@sugarinc.com with your name and address to get your sample (within four to six weeks) while supplies last. Maintaining a healthy digestive system is sure to help you feel on top of your game, so let Align help you out — after all, you have nothing to lose!