Free Ways to Relieve Stress
Live Stress-Free Without Spending a Dime
If the week leaves you wound up because of a hectic, nonstop schedule, you need a healthy way to let loose. Save your wallet (and your waistline) by skipping the typical Friday night booze and bad-for-you food fest with these weekend stress-relievers. Best of all? They won't cost you a cent.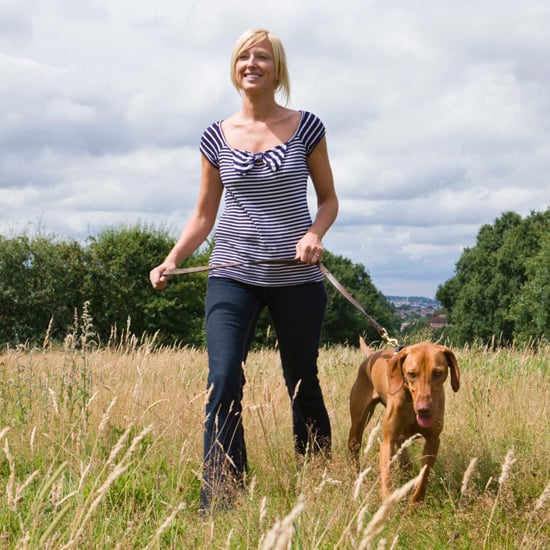 Take Fido for a walk: If you don't have a dog of your own, borrow a friend's or volunteer at the Humane Society. Any dog would be psyched to go for a walk with you, and aside from the exercise and fresh air giving you a boost, it's hard not to breathe easier with a smiley, waggy pooch trotting happily by your side.

DIY

dance party: Whether it's early Saturday morning or late in the evening, hearing your favorite upbeat song is sure to get your toes tapping. And before you know it, you'll be full-on grooving while screaming the lyrics and forgetting all about your nine-to-fiver.
Spend time with nature: Nothing says "ahhh" like a day spent in a serene outdoor setting. Go to a place that makes you feel calm such as the beach or a lake. Pack your favorite snacks, sit down with a journal, and write whatever comes to mind. Jotting down your worries and fears is one way to sort through them and move on.
Call up your besties: A few hours with your favorite peeps is a surefire way to pep your mood and ditch those negative vibes. Get together at a friend's house to chat it up, go for a hike or bike ride, or meet at the local farmers market. Besides lifting your spirit, one of the best things about hanging with your pals is this therapy session won't end up with a huge bill.
Do what you love: Whether it's practicing guitar, getting crafty with fabric, arranging flowers from your garden, or sitting down with a crossword puzzle, make time for your favorite hobby, and enjoy a little "me time."
Dream away: A nap may be just what you need to recharge and rejuvenate. Curl up with a new book in bed or listen to some relaxing tunes, and when you're ready, drift off to sweet slumber and forget all about your responsibilities, at least for a little while.