Fresh Fruit Snacks For Summer
Fresh Fun: 4 Creative Fruit Snacks to Beat the Heat
Fruit may be a convenient and smart snacking choice, but sometimes even nature's candy needs a dash of culinary creativity. These fun, fresh fruit snack ideas will cool you off nutritiously and deliciously.
Mango Banana Ice Cream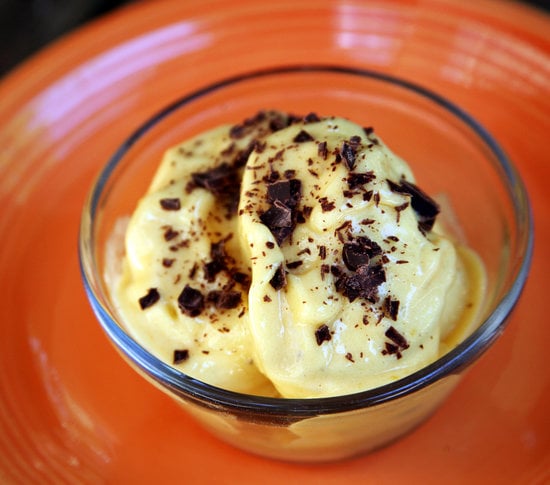 A couple of hours of freezer time and a blender are all you need to whip up this guiltless vegan mango ice cream treat. You'll be amazed that this blend of frozen mangoes and bananas (along with a sprinkling of antioxidant-rich dark chocolate shavings) is a 150-calorie sweet snack.
Fruit Kebabs
Fit in a few of your five daily servings of fruit with a little bit of fun — and patriotism. These red, white, and blue sliced fruit kebabs are easy to make and will be a welcome counterpart to any barbecue's indulgent offerings.
Keep reading for two more creative fruit snacks.
Cantaloupe Bowl
Go ahead, dig in. This Greek yogurt cantaloupe bowl is filling, hydrating, and fewer than 150 calories.
Strawberry Creams
Take advantage of the season's ripest strawberries by making a creamy treat that will kill those ice cream cravings. These strawberry banana creams are under 150 calories for the entire bowl.