If you want to enjoy fresh, nutrient-rich meals but are unable (or unwilling) to cook, Freshology [1] might be the solution to your kitchen woes. For $48 per day [2], Freshology will ship precooked meals (breakfast, lunch, dinner, and dessert) in temperature-controlled boxes straight to your door, and just as the name implies, everything is fresh and nothing arrives frozen. The shipment includes half a week of meals, plus nutritional information, heating instructions, and a guide that outlines the order of the meals. There's a variety of meal plans to choose from, including postnatal nutrition, gluten-free, and even a short-term high-protein, low-carb plan for weight loss.
We were impressed the first time [3] we tried Freshology, so I was eager to try more when Freshology provided me with three days of its Freshology Gold [4] plan, a balanced program that aims to support a healthy lifestyle and sustainable weight loss. To learn my favorite parts of the program and see where there's room for improvement, check out my photo diary of my daily Freshology offerings.
Day One Breakfast: Fresh Flavors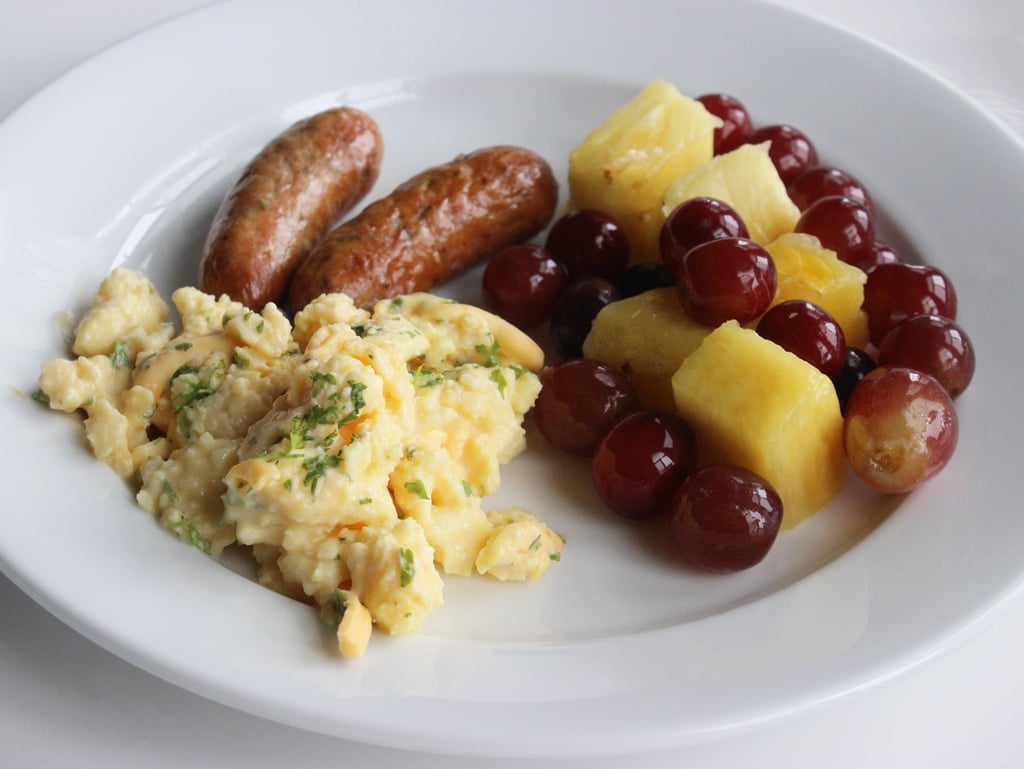 After unpacking all my meals for three days, I was a little concerned about how everything would hold up and taste. However, from my very first breakfast, I was impressed by the quality of food included, especially when it came to the fresh fruit. I was excited to see a nice helping of red grapes and pineapple on the plate and even more pleased that they were refreshing and not too sweet.
I typically associate sausage as a special breakfast indulgence, but these low-fat chicken-apple links surprised me with their tasty flavor. And while the eggs had a little bit of a chalky texture, I appreciated that fresh herbs and shredded cheddar were added to the scramble for more flavor.
Pictured here: scrambled eggs with cheddar and chervil, chicken-apple sausage links, fresh fruit (270 calories)
Day Two Breakfast: Winning Combination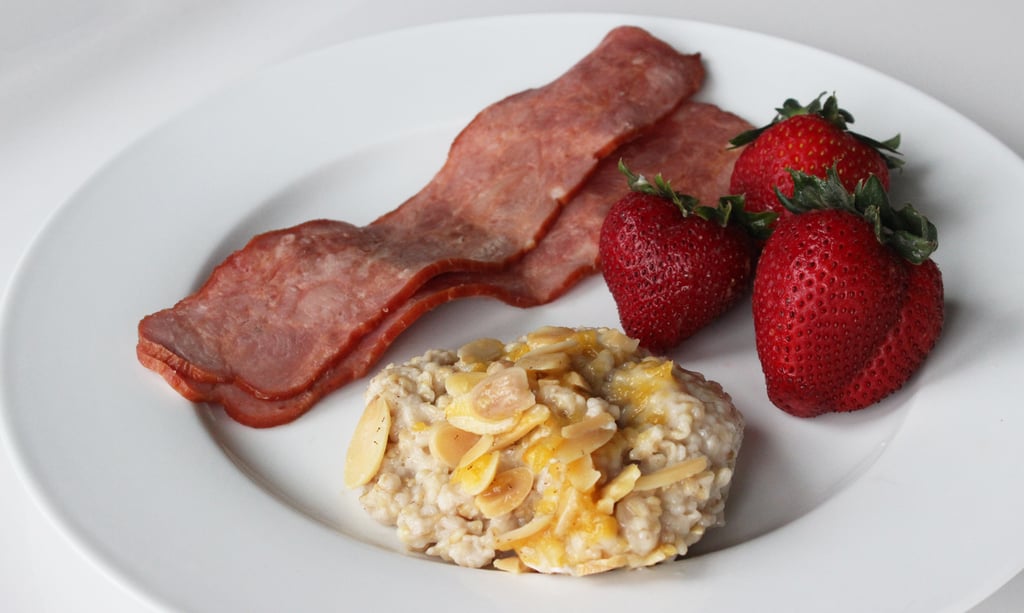 I was a little wary when I saw this oatmeal in its container, but once I heated it up and took a bite, I knew it would be my favorite breakfast of the bunch. After tasting this hot cereal, the combination of almonds and apricots will definitely become a mainstay in my oatmeal rotation from here on out. The turkey bacon was delicious, and those big and juicy strawberries ended my breakfast on a sweet note.
Pictured here: apricot-almond scented oatmeal, turkey bacon, strawberries (290 calories)
Day Three Breakfast: Skip the Scone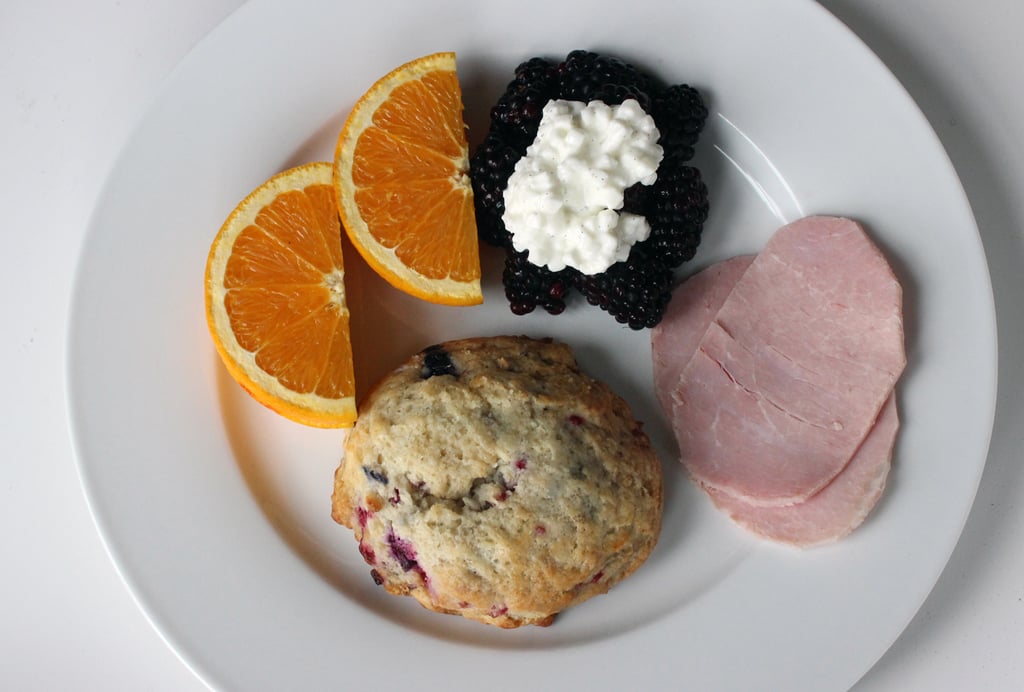 I'll be honest. I'm not a huge pastry-lover to begin with, but I found this scone to be the biggest miss of all the meals in the plan. The base of the scone was dry, flavorless, and for me, inedible. While the Canadian bacon and blackberries with sweet cottage sauce were both fine, they just seemed like strange complements to this heavy, dense pastry. Unfortunately, nothing about this breakfast really made me feel satisfied or satiated.
Pictured here: mixed berry scone, Canadian bacon, fresh berries with sweet cottage cheese sauce, sliced oranges (330 calories)
Day One Lunch: Plenty of Spice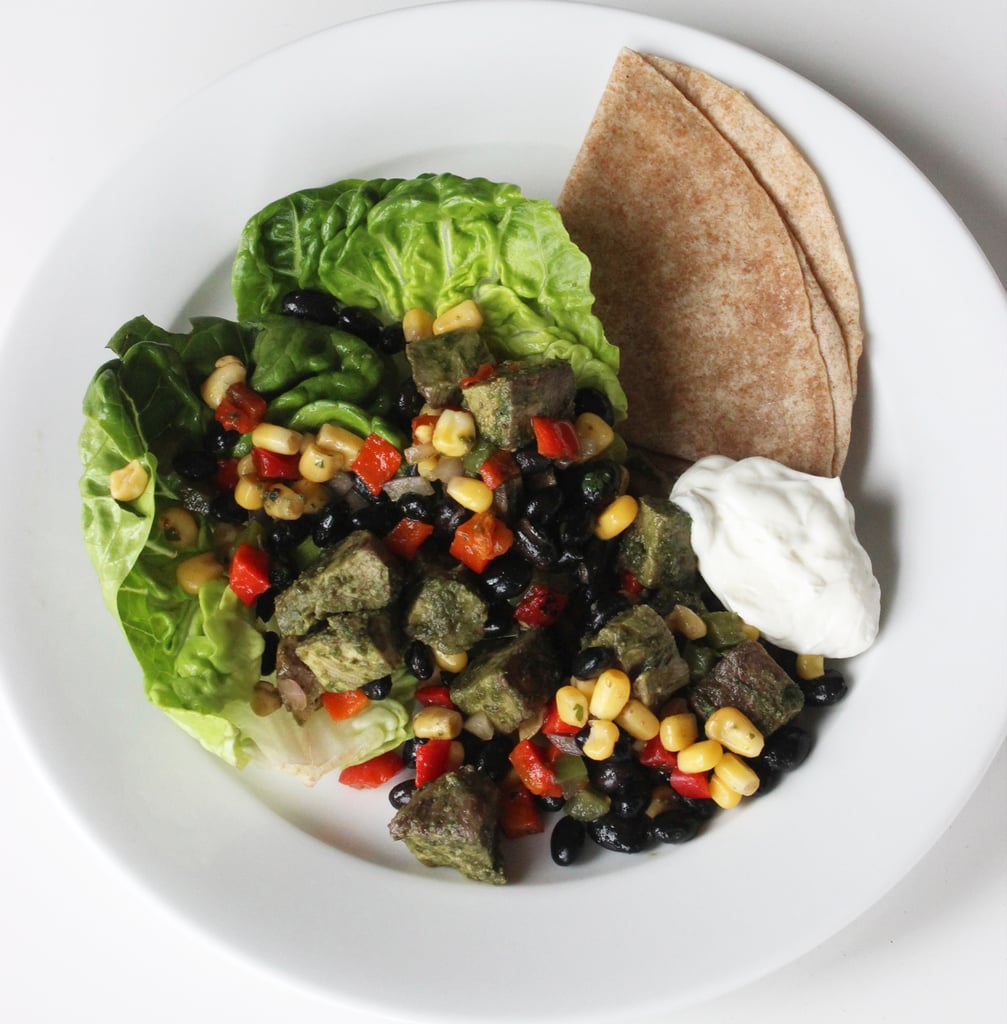 I'm a big fan of Mexican-inspired spices and flavors, and this meal lived up to my initial expectations. When I first organized all my meals in my fridge, this box of lettuce cups was the first thing to catch my eye. I loved the corn, pepper, and black bean salsa and was excited to see (and taste) that the lettuce cups were green and crisp. The steak was a little chewy but still well-spiced, and I will definitely try to re-create the flavors in the lime sour cream the next time I host a healthy taco night.
Pictured here: Southwest steak lettuce cups, corn and black bean salsa, whole-wheat tortilla, lime sour cream (450 calories)
Day Two Lunch: Lovely Lentils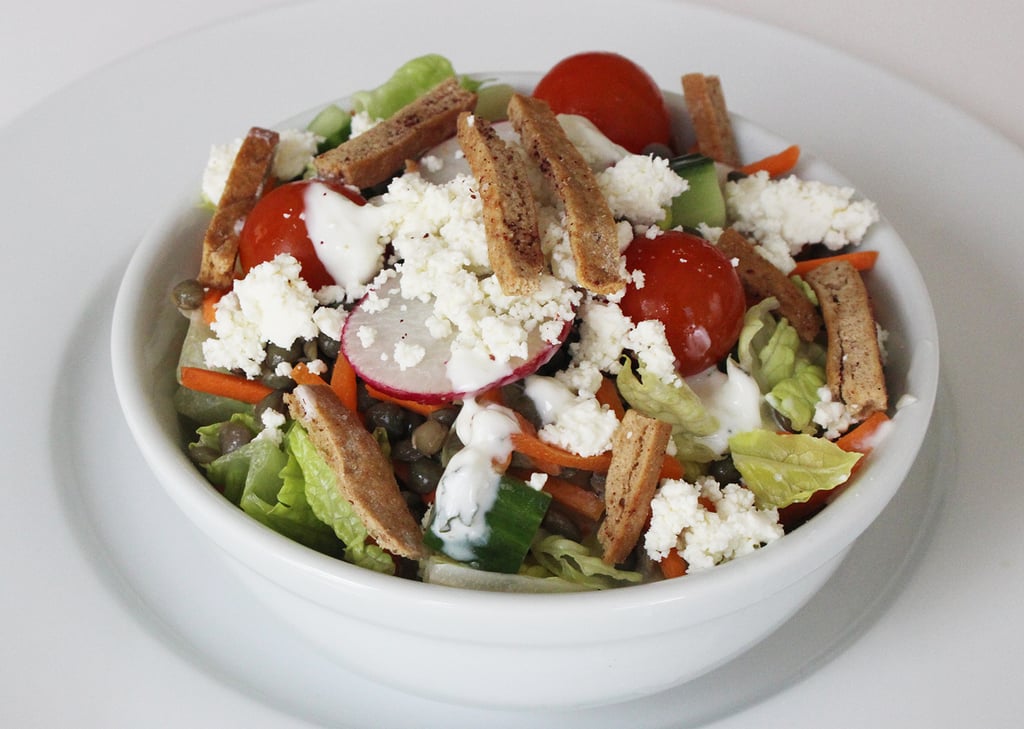 This Middle Eastern-inspired salad was one of my favorite meals during my three-day experiment. I was jonesing for a refreshing, produce-filled salad on a hot day and couldn't wait to dig into this vegetarian-friendly salad. While I definitely could have used more produce — only three grape tomatoes were included in my meal — I loved the thick cucumber-mint dressing, crunch of the toasted pita chips, and the fact that a vegetarian protein was added to the mix. This light lentil salad offered 14 grams of protein and 10 grams of fiber, and it filled me up for under 300 calories.
Pictured here: Middle Eastern-inspired lentil salad, cucumber-mint dressing, toasted pita (290 calories)
Day Three Lunch: Terrific Takeout
High in protein and full of colorful produce, this vitamin-rich teriyaki beef with stir-fried veggies was another winner. The carrots, snow peas, peppers, and onions kept their integrity, staying crisp and crunchy even after heating, and the simple garlic spinach was one of my favorite side dishes out of all the meals. It came with an additional helping of teriyaki sauce, but there was so much included that I only used half of what was available, so I wouldn't drench my meal.
Pictured here: teriyaki beef and stir-fried veggies (360 calories)
Day One Dinner: Beautiful Balance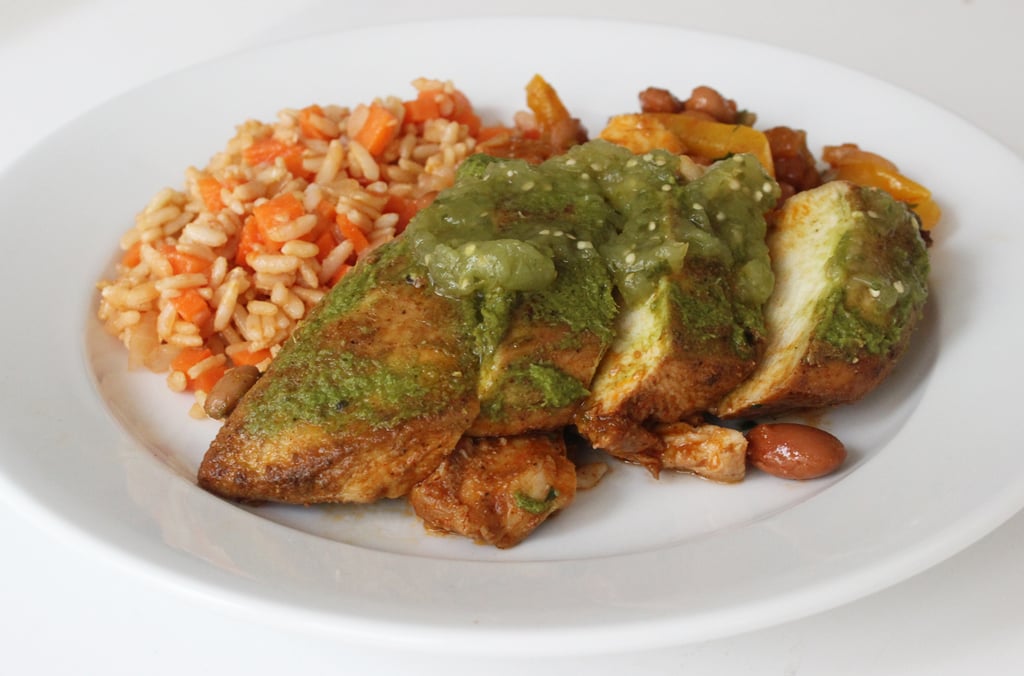 While there was no tortilla for me to roll up my "fajitas," I was a fan of this dinner — especially the spicy tomatillo salsa that came on the side. With nearly 40 grams of protein and 28 grams of fiber on one plate, this first dinner was my favorite of the three. It was simple, flavorful, and tasted like I had been slaving away in the kitchen for hours. I was impressed by the balance of flavors and textures and was excited for what the next day would bring.
Pictured here: chicken fajitas, roasted peppers and onions, Spanish rice and beans (360 calories)
Day Two Dinner: A Little Fishy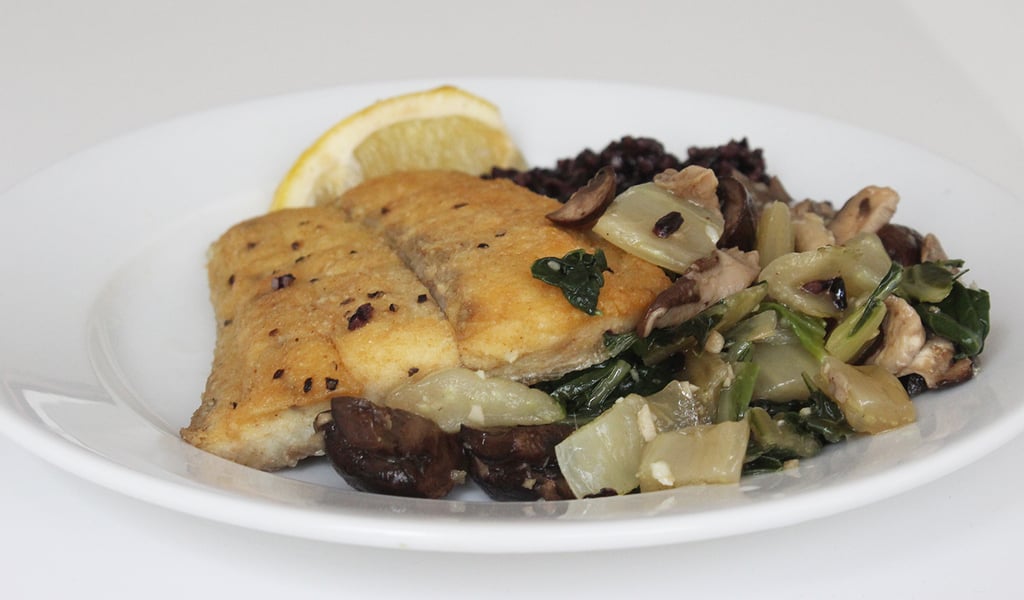 I was able to eat the glazed mushrooms, bok choy, and black rice, but overall, everything in this carton was a little fishy for my taste. The dried-shrimp crust on the fish sounded exciting, but the whole thing just missed the mark for me. I took a bite of the gray barramundi, but I didn't even consider eating the whole filet. I typically love fish, but if I were to do the program again, I would eliminate the option to receive seafood.
Pictured here: shrimp-crusted barramundi, black rice, ponzu-glazed mushrooms and bok choy (460 calories)
Day Three Dinner: Simple and Satisfying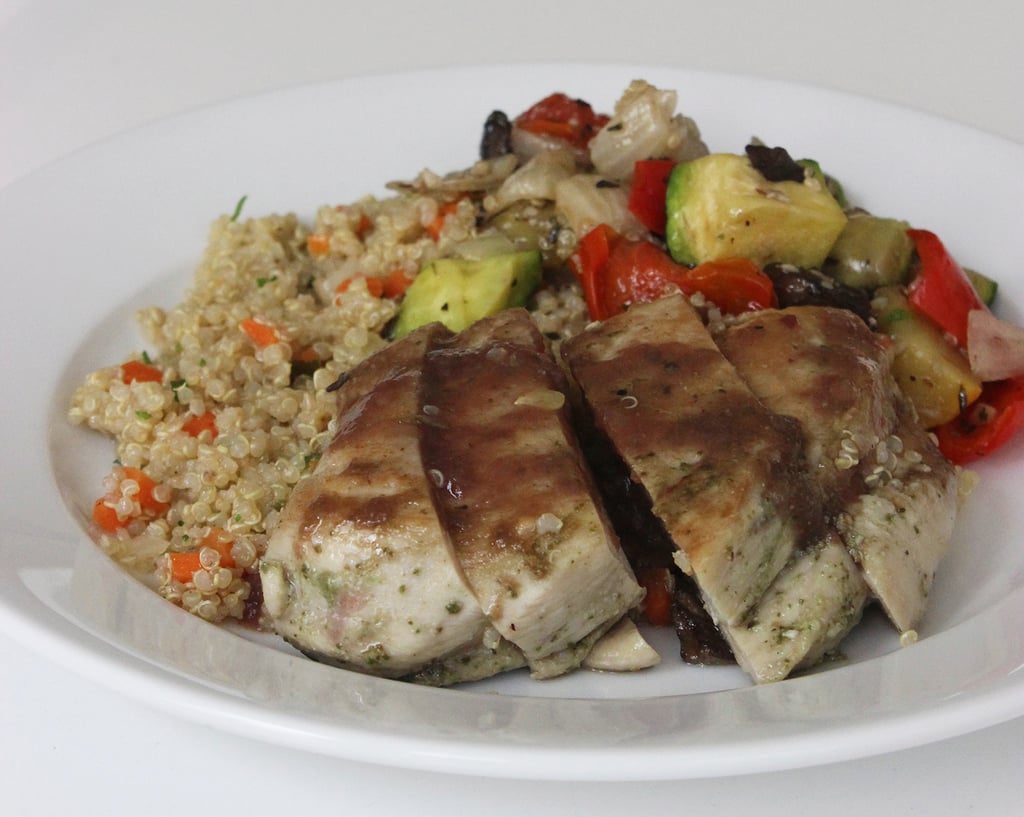 The chicken was tasty, the quinoa was filling, and the squash, zucchini, mushroom, tomato, and pepper medley was lovely. This is one of the dishes that made the most sense to me in the program. Instead of a ton of different pots cooking and tons of chopping time in my kitchen, I just got to heat and enjoy a filling, nutritious meal that would have taken an hour to cook on my own.
Pictured here: marinated chicken breast, roasted vegetables, quinoa (490 calories)
Day One Dessert: Chewy, Decadent Treats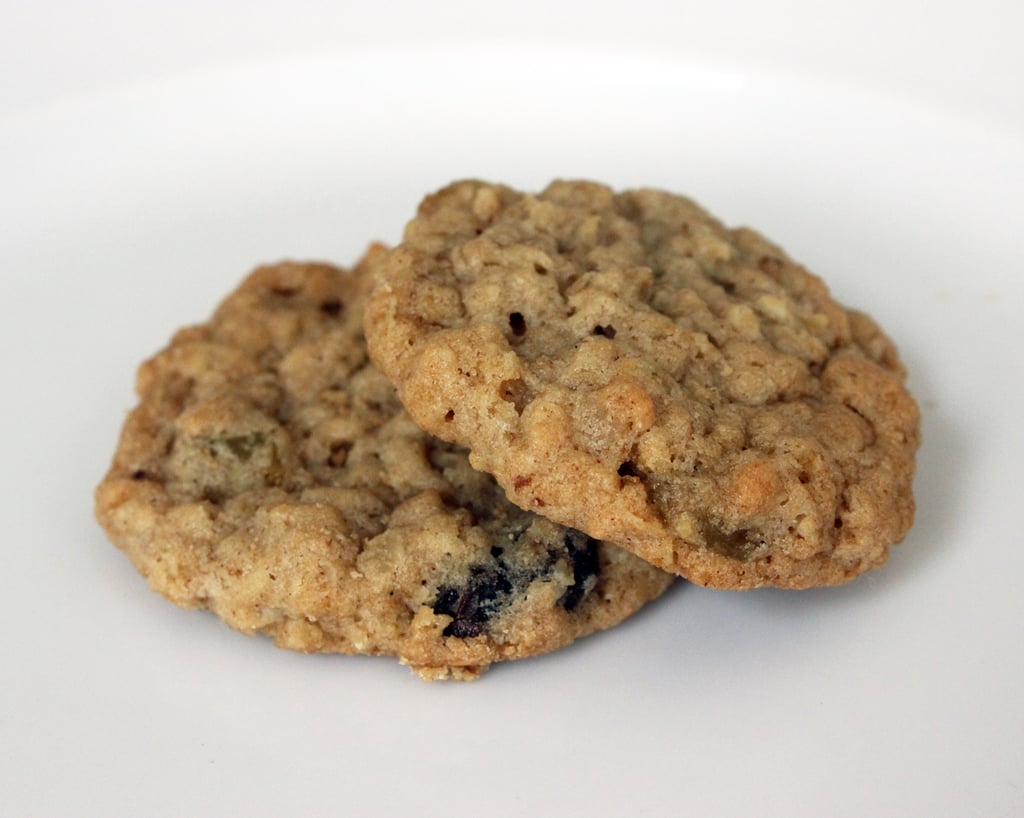 My favorite dessert from the Gold delivery was the one I was the least excited about at the start. These sweet, chewy cookies hit the spot, ended my first day on a high note, and truly surprised me. And all though they were small, I did liked that there were two cookies included instead of just one large dessert.
Pictured here: oatmeal-raisin cookies (120 calories)
Day Two Dessert: Sweet Endings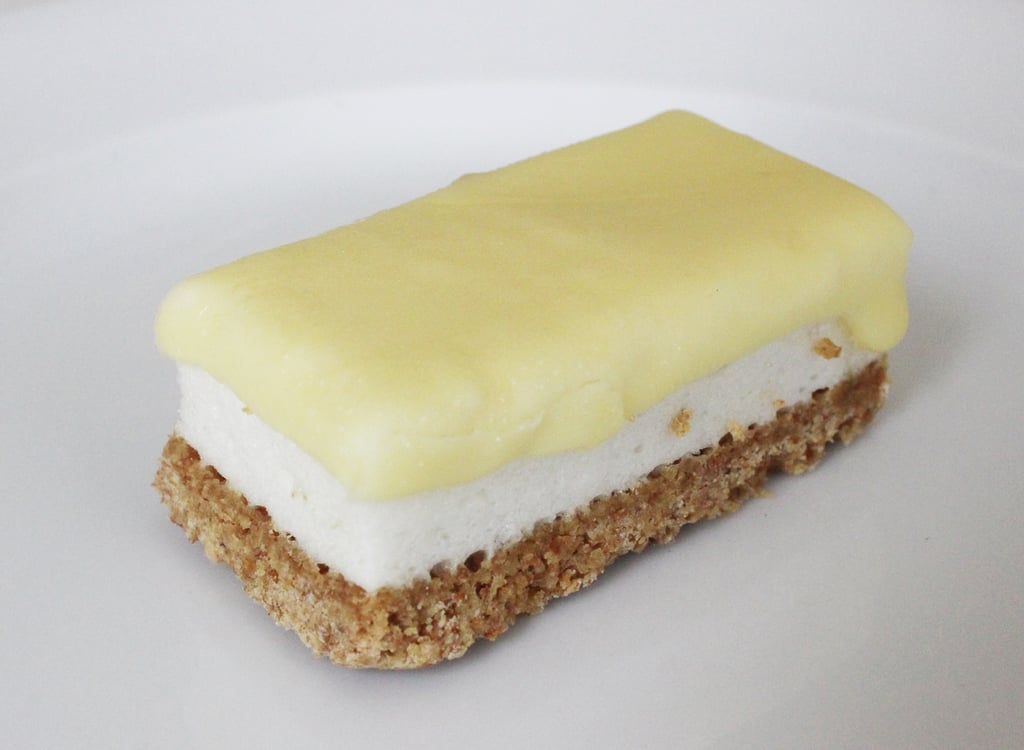 I was excited to taste this pillowy marshmallow tucked between a crunchy, pleasant graham cracker crust and white chocolate topping. While rich and decadent, it was three bites that brought 19 grams of sugar to the table — a little much for me unless it's a special occasion.
Pictured here: marshmallow cloud (170 calories)
Day Three Dessert: Hold the Icing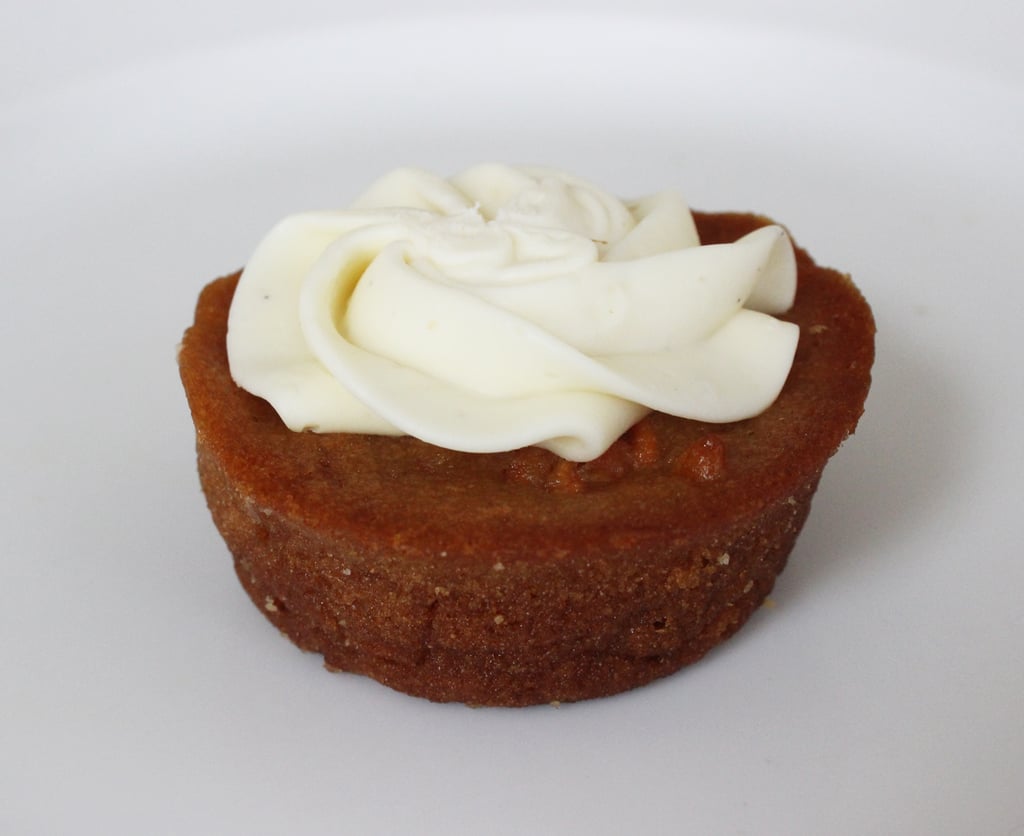 The base of this agave carrot cake was moist and tasty, but I found the low-fat cream cheese frosting to be rather thick with no tang. With that said, this bite-sized cake only had three grams of sugar and clocked in at just 150 calories.
Pictured here: agave carrot cake (150 calories)
The Verdict
I appreciated that all the meals in the program were rich in protein, reasonable in the calories (ranging from 270 to 490), and full of fresh, tasty, and colorful produce. Other programs I've tried have only promised to hit a certain number of calories or nutrients per day, but I appreciated that Freshology Gold outlines all the nutritional information and ingredients out in a menu form, just like it was a prepared meal from a large retailer. For me, the quality of ingredients and the emphasis on nutrition is what makes Freshology Gold stand out from the pack of fresh-food delivery services on the market.
If the $48 per day price tag fits into your budget, Freshology Gold [5] is absolutely worth a shot. If you truly don't have the time (or desire) to cook fresh food in your own kitchen, I can confidently say this program is the next best thing.