Fruits and Veggies Are Now Point Free For Weight Watchers
New Weight Watchers Plan Gives Fruit a Freebie Pass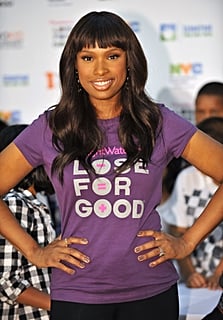 Watching your weight? Go ahead and dig into that apple! Weight Watchers announced changes to its points system Monday, and veggie lovers can rejoice: fresh fruits and most vegetables are now zero points. But before digging into that bag of prunes, know that dried fruits and some vegetables, like potatoes and corn, still have points assigned to them.
Weight Watchers says the change is based on research and aimed at helping clients make smarter, more fulfilling choices. That's just the message spokeswoman Jennifer Hudson has shared about the program, saying, "I feel empowered with what I've learned, everything from portion control to what foods will help keep me satisfied. It's a lifestyle change, not a diet."
No matter what form it comes in, calories need to be counted and reduced for weight loss, but the promotion of fresh foods is always a healthy one. Have you used — or are you currently using — Weight Watchers, and if so, what do you think of the change?