Full Body Circuit Workout to Strengthen Legs, Abs, and Arms
No Gym, No Problem! This Circuit Workout Uses Just Your Body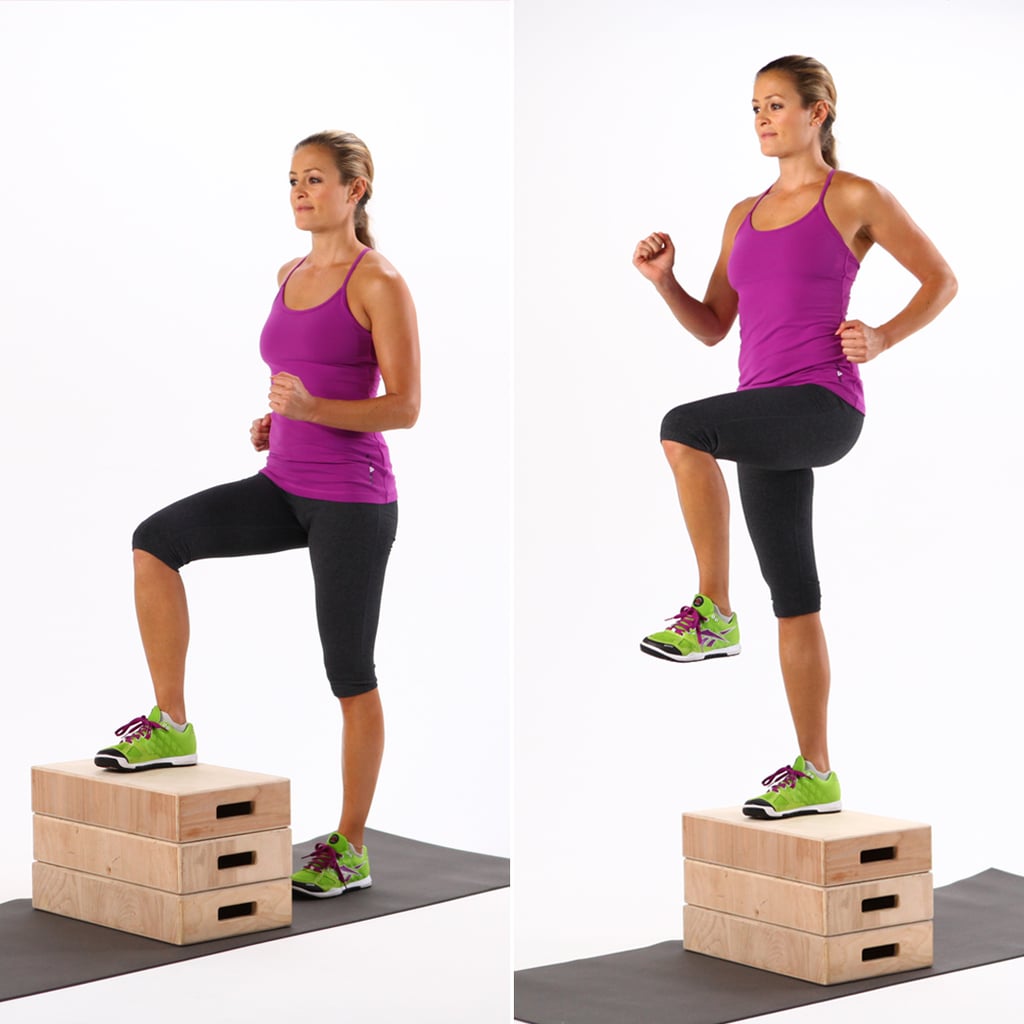 Stand in front of a sturdy chair* (make sure it won't slide out from under you) and place your left foot in the center of the seat.
Step up onto the chair and bring your right knee forward and up.
Lower yourself back to the floor, with the foot landing quietly.
Switch legs, and repeat. That completes two steps.
Do 20 steps total.
*If a chair feels too high, use a shorter stool or a bottom stair.