Full Body Exercises Work the Abdominals
Do You Do Crunches Regularly?
Crunches. Sit-ups. The 100s. I used to do tons of abdominal work lying on my back. I would fit these strength training moves in by doing them during TV commercial breaks or at the tail end of a cardio session, but things have changed.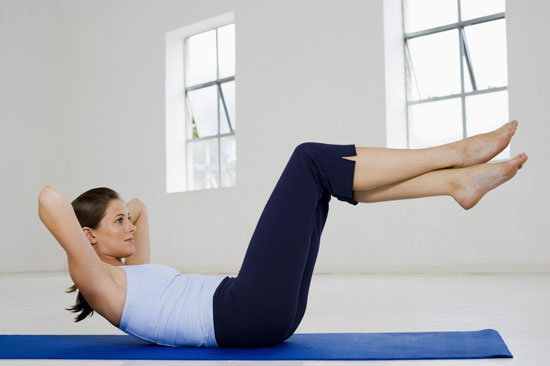 Now I do so many full body exercises — from planks to burpees, from wood choppers to squats with side bends — that work my abs while working other body parts too. It just feels more efficient since I always feel so crunched (no pun intended) for time. What about you . . .