Fun Runs For Fourth of July
Run on the Fourth of July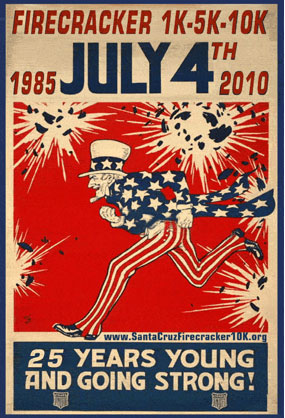 Celebrate Independence Day by participating in a fun run or road race. The Fourth is the biggest road racing day of the year. In fact, the day boasts the largest road race in the world — the Peach Tree Road Race in Atlanta, GA, where 55,000 runners will take to the streets.
Some races feature picnic fare themes like the Watermelon 5k Run or Walk in Winter Park, FL, or the Fourth of July Pickle Run in Media, PA. But the Firecracker 10k in Santa Cruz, CA, celebrates the holiday with a postrace pancake breakfast.
There are over 400 events on the Fourth, including some cooling open water swims, and they're all listed at Active.com — so surely you should be able to find a run near you. Let freedom ring run!