Fun Team Sports For Adults
Were You a Team Player? Sports Your Adult Self Will Love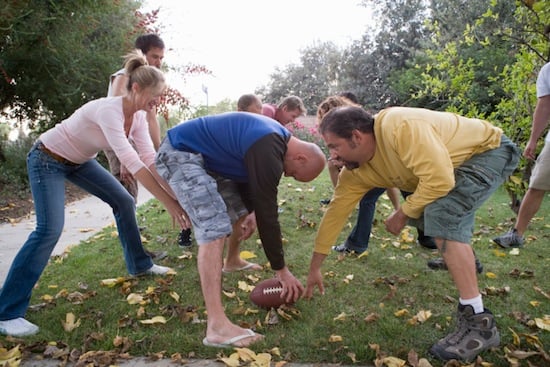 Just because your soccer cleats haven't seen the light of day since you were in junior high, doesn't mean you have to kiss your favorite sports goodbye forever! I usually work out solo, but after joining a local sports league and signing up for a monthlong boot camp, I realize why I used to love team sports so much: working out with other people definitely has its perks. Now that I'm back into it and feeling that team camaraderie, I wish I would have signed up sooner. Here are some ways to reenergize your team spirit — we got spirit, yes we do!
Keep reading to find out how.
Join a recreational sports league: What was your sport of choice back in the day? Soccer, volleyball, basketball, hockey? Your local community or recreational center, arena, and park, may have a list of open adult leagues you can participate in. For the latest list of leagues, check the Internet for local sports resources. Getting back into the game never felt so good!
Running made fun: The thought of running five miles on a treadmill may make your head spin, but what if you're doing it outside, alongside 10 other people at the same fitness level as you? Running groups are usually led by running superstars who are passionate about everything to do with running. You can't help but be motivated, and you'll be out there with others who want to become better runners too. Double win.
Bootcamp buddies: Just hearing the term "bootcamp workout" used to scare me. But after joining a 30-day camp, I'm hooked. Doing a boot camp will remind you of all of the warm-ups drills and pre-game prep you did before taking to the field, court, or ice back in the day. This workout is all about cheering on your fellow boot campers, sticking it out as a group, and pushing each other past your physical limits. It's all pain and total gain.