Fun Ways to Exercise With Your Workout Buddy
5 Fun Ways to Exercise With a Workout Buddy
A killer workout playlist is an excellent motivational companion, but sometimes you need the real deal to keep you on your toes. Here are five fun ways to stick to a new workout routine with the help of a friend.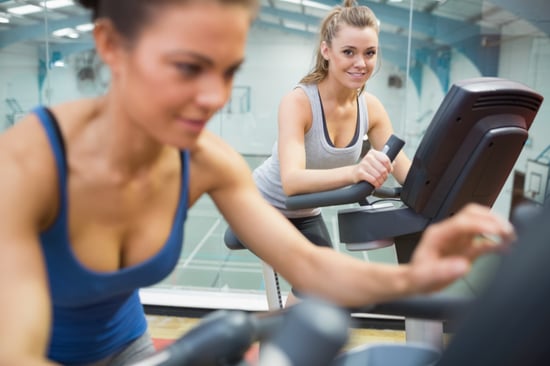 Learn a new sport: Signing up to be part of a team with a friend can be a fun way to stay active even when your enthusiasm for fitness wanes. And with your friend learning the sport alongside you, you may be less intimidated to try out a new skill.
Start a lunch club: If your company offers a discounted gym membership or your gym is close to your office, gather a few co-workers to go to the gym during lunch. You'll get your workout out of the way before it's dark, and having a group of dedicated gym-goers holds you accountable.
Sign up for a race: No matter what your running level, training for a race is one of the best ways to make sure you consistently run. Training with a friend offers extra insurance that you'll stick to your training plan (and have fun while you do!).
Explore your city: Whether it's taking advantage of new student deals at the newest studio on the block or seeking out a new park to run in every week, having a workout buddy to accompany you while you sweat it out around your city takes the tedium out of any activity.
Practice your moves: From Bhangra to Zumba, there are many types of dance classes where you can burn calories without even realizing it, and taking a buddy means she'll laugh alongside you when you feel like you're making a fool of yourself! Check to see if any of these dance-based fitness workouts are offered near you.