Funny Scale Provides Motivation: What You See Is What You Got
Words That Move You: Weighing Your Options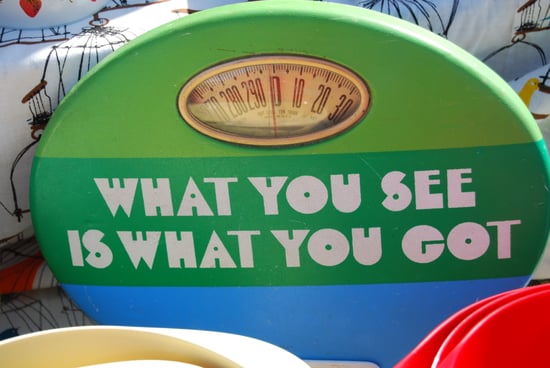 Mamas may sugarcoat the truth, and our friends may have a way of skirting the obvious, but scales . . . they don't lie. And even though I'm much more about feeling good and being fit than I am about meeting a weighty number, I do find that knowing my weight sometimes helps me stay on track — especially during the holidays!
I've got a printout of this pic on my fridge so the next time I want to reach for a chocolate pudding, I'll consider grabbing a yogurt instead. What keeps you on track?
Need more motivation? Check out all of my words that move you.