Gear Review: Zobha Yoga Cothes Since you move your body in so many different ways when practicing yoga or Pilates, you need clothes made out of material that not only moves with you, but keeps you covered no matter what. I hate when tops I have are low-cut, or if the waist on my pants is so low that people see more than they need to. If you're the same way, I just found this great new brand called Zobha that you're going to love. I feel moved to "ooh" and "ahhh" out loud about the fabric. It feels soft and slinky, yet totally durable. When you slip on a tank top or pants, you'll notice that the material hugs you snugly — just the right amount of tight. The clothes stay put, and you know they won't stretch out or fall down. I have the Grace Tank ($56) and the Straight Leg Capris ($60). You can see them in action in the Lower Back Release post. I love the high neck that keeps my girls covered, and the waist of the capris is high enough not to let my crack show when in Down Dog. Zobha has so many unique styles of tops in so many bold colors. I love their bottoms too, and they have pants and capris in flowy or tight styles. Check out the pictures below to see what I mean.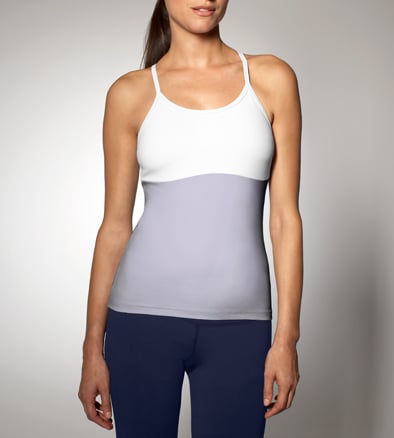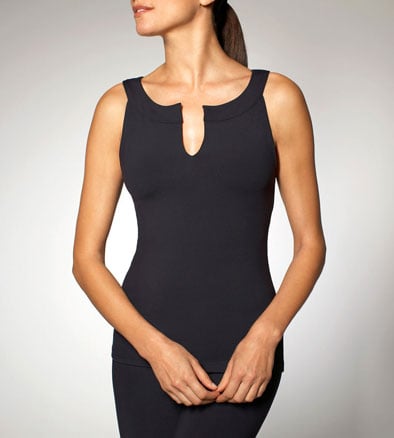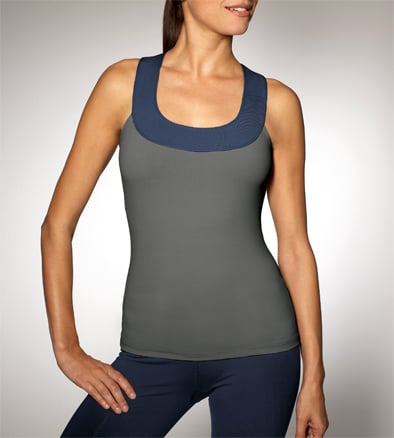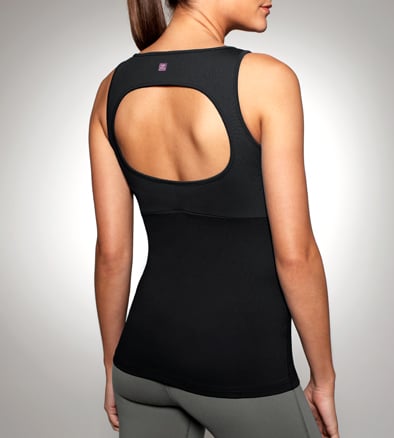 To see the rest of the tops and bottoms
.