Genetics Linked to Body Shape and Fake Food Pill Developed
Fake Food, Genes, and Body Shape: Weighing in With the News
Weight gain is sure a hot topic these days — check out what the latest studies say about how we gain weight and what might be the next fix for managing excessive eating.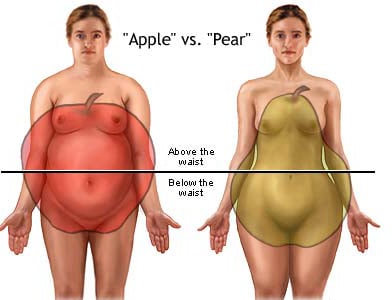 Genetics linked to body shape and weight gain. As part of a new study, researchers looked at the DNA of 250,000 individuals and found genetic variations related to body shape and how the body stores fat. The findings scientifically explain what's been physically obvious for some time: people have distinct body shapes (hourglass, pear, apple, ruler, etc.). The study also found that apple shapes are more susceptible to health risks like heart disease or diabetes. With these new findings, doctors may be able to direct new ways that the body stores fat. Genetics isn't everything though — continue to be good to yourself by eating right and exercising.
Fake food capsules may help with weight loss. Tired of overeating and the weight gain that comes with it? Well, researchers in Canada are currently working on a capsule that will help takers feel full, which will help them eat less. The gelatin capsule is filled with biodegradable materials that work by expanding in the stomach. During a one-month study, four individuals took the capsules without reporting any issues. The participants also lost weight and felt less hungry throughout the day.
Source: A.D.A.M.