Get a Boob Lift With These Exercises From Harley Pasternak — Great Bridal Workout
Harley Pasternak on Posture Principle For Brides
Strapless and backless gowns give a bride an opportunity to show off her shapely shoulders. But a blushing bride doesn't want to look muscle-bound as she walks down the aisle, so one must be strategic when it comes to upper body toning. The trainer behind some of the hottest bodies in Hollywood, Harley Pasternak — he helped Hilary Duff and Katy Perry get wedding-ready — has some tips to help us all look stunning in this season's revealing necklines.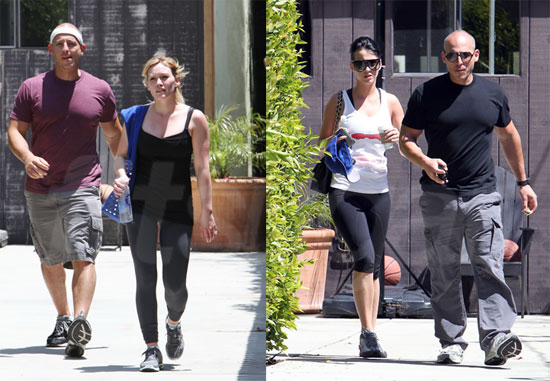 The trick to looking good in a strapless dress is posture. Standing tall with the aid of a strong upper back ensures that all those wedding photos turn out lovely. Harley recommends strengthening the rhomboids and triceps to "pull your shoulders back, give you a natural boob lift, and give you a nice long lean strong upper back and arms." Um . . . yes please! Here are four exercises he recommends to do just that:
See the exercises Harley suggests brides avoid.
To avoid those "fleshy pinch points in the front of the arm," Harley minimizes the amount of chest and biceps work he does with his bridal clients. If you're preparing for your big day, consider cutting back on the biceps curls and chest presses.
Stay tuned for more bridal fitness and diet tips from Harley coming later this month. And if you're walking down the aisle soon, be sure to check out all the wedding coverage on the PopSugar Network. Just like Harley, we've got your back.