How are your New Year's resolutions coming along? FitSugar wants to help you achieve your health goals for 2010. If you're aiming to lose weight, run a marathon, eat a more balanced diet — or all three — we're here to help.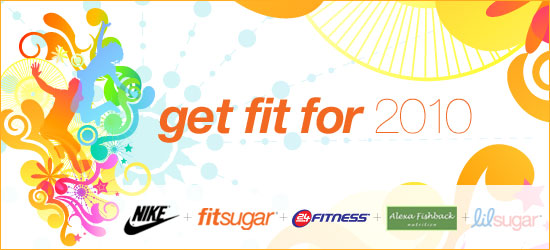 Join my new group to celebrate the upcoming new year — Get Fit For 2010. It's a place we can all meet to share our goals and give each other advice to reach those goals. Take a couple of minutes to peruse the group for helpful tips we've posted to help motivate you to reach your goals. I will be posting challenges every Monday to help keep us all — including me — on track. Start thinking of your goals for 2010 and be prepared to share them soon. Check back this Monday, Jan. 11, to learn your first challenge.
If you're the type that needs a little extra incentive, I will be giving away weekly prizes and ending with an amazing grand prize as we all try to get fit for 2010. Stay tuned on Monday for all the details!