Get Fit For 2010: Challenge 12, Before and After
We have made it to the final week of our 12-week community challenge and giveaway. Wow! It's been great reading all your posts, recipes, and reviews. You all are awesome!
This week's challenge: write a blog post in the Get Fit group sharing the results of your three months of healthy living. You can upload a photo of yourself — before and after, or re-assess your fitness level and share the results. Let us know how they have improved.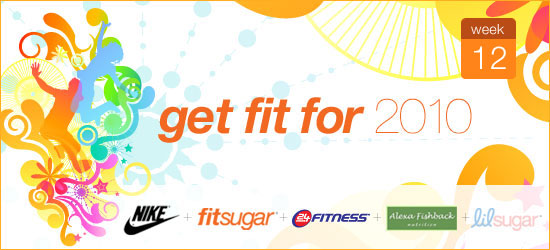 Remember, the more entries you've made, the more chances you have to win our weekly prize — a $100 Nike gift card — and our fabulous grand prize: a $1,000 gift card from Nike; a year of personalized nutrition plans by nutritionist Alexa Fishback, plus a copy of her book; a year membership to 24 Hour Fitness for you and a friend; and two Bodybuggs. At the end of three months, we will pick a grand prize winner at random from all of the entries in all of the weekly challenges.
If you're not already a member of the PopSugar Community, register here now. Click here for the official rules.
You have until 11:59 p.m. PDT on Sunday, April 4, to complete the final challenge! This is it folks — enter to win.