Get Fit For 2010: Challenge 6, Progress Report
We're halfway through our Get Fit For 2010 giveaway and challenge! How are your healthy goals coming along? I really want to hear the details. This week's challenge: write a blog post giving us details on your progress. Have you lost weight? Increased your weekly mileage? Increased the number of push-ups you can do in a workout? By updating us all with a blog post in the Get Fit group you will be entered to win our weekly prize — a $100 Nike gift card.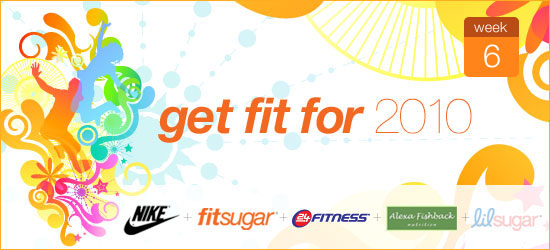 Writing a progress report in our community group also enters you to win our fabulous grand prize: a $1,000 gift card from Nike; a year of personalized nutrition plans by nutritionist Alexa Fishback, plus a copy of her book; a year membership to 24 Hour Fitness for you and a friend; and two Bodybuggs. At the end of three months, we will pick a grand prize winner at random from all of the entries in all of the weekly challenges. The more you participate, the more chances you have to win the grand prize! A little extra motivation to help you meet your healthy goals for 2010.
If you're not already a member of the PopSugar Community, register here now. Click here for the official rules.
You have until 11:59 p.m. PST on Sunday, Feb. 21, to complete this sixth challenge. Since we're midway through the challenge, I invite you to catch up on any previous challenges you have missed. These catch-up posts will count as entries for both the weekly and grand prize.