Get Fit For 2010: Challenge 7, Share a Workout
We have officially entered the second half of our Get Fit For 2010 giveaway and challenge! It is time to get off the couch and work out. This week's challenge: write a blog post in the Get Fit group sharing details of your favorite workout. You can: wax poetic about spin class, share your latest strength circuit (include photos! Think of FitSugar as your image library), review a new-to-you fitness class, or write out your most recent treadmill workout. By meeting this challenge you will not only be thinking about fitness, which can only lead to good things, but you will be entered to win our weekly prize — a $100 Nike gift card.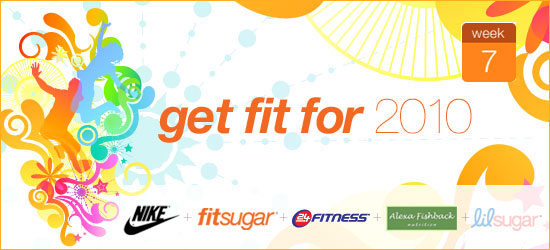 Sharing about your fave workout in our community group also enters you to win our fabulous grand prize: a $1,000 gift card from Nike; a year of personalized nutrition plans by nutritionist Alexa Fishback, plus a copy of her book; a year membership to 24 Hour Fitness for you and a friend; and two Bodybuggs. At the end of three months, we will pick a grand prize winner at random from all of the entries in all of the weekly challenges. The more you participate, the more chances you have to win the grand prize! A little extra motivation to help you meet your healthy goals for 2010.
If you're not already a member of the PopSugar Community, register here now. Click here for the official rules.
You have until 11:59 p.m. PST on Sunday, Feb. 28, to complete this seventh challenge.