Get Fit For 2010 Giveaway: Challenge 5, Share a Healthy Recipe
We've all been journaling about our food and fitness, but now it's time to take to the kitchen. This week's challenge: post a recipe in the Get Fit For 2010 community group using the recipe template and be sure to add your original photo. Cooking your own meals is a great way to watch not only your calories but portion sizes as well. And since we are all in this together, swapping recipes is a great way to refresh your home cooked meals. Here's the 411 on how to create a recipe in the Get Fit group. When you post your recipe in the community group, you will be automatically entered for a chance to win our weekly prize — a $100 Nike gift card.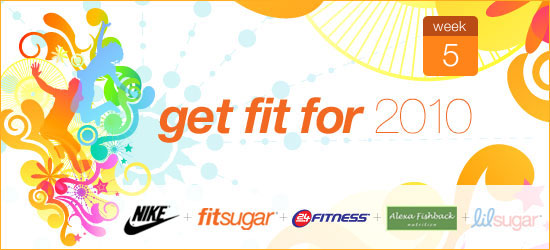 Meeting this challenge also enters you to win our fabulous grand prize: a $1,000 gift card from Nike; a year of personalized nutrition plans by nutritionist Alexa Fishback, plus a copy of her book; a year membership to 24 Hour Fitness for you and a friend; and two Bodybuggs. At the end of three months, we will pick a grand prize winner at random from all of the entries in all of the weekly challenges. The more you participate, the more chances you have to win the grand prize! A little extra motivation to help you meet your healthy goals for 2010.
If you're not already a member of the PopSugar Community, register here now. Click here for the official rules.
You have until 11:59 p.m. PST on Sunday, Feb. 14, to complete this fifth challenge. Let's get cooking!