Get Fit For 2010 Giveaway Grand Prize Winner
Get Fit For 2010: Meet Our Grand Prize Winner
Here at FitSugar, we created the Get Fit For 2010 community group and contest to celebrate the new year with health and fitness. Hopefully, you're now basking in the glory of all your hard work as we saunter into the Summer months. Earlier this month we announced our 12 weekly winners.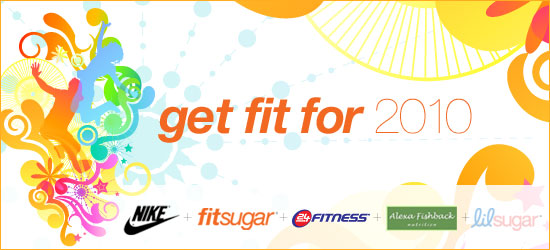 Now please join me in congratulating the grand prize winner of the Get Fit For 2010 contest . . . drum roll please . . . Sugar reader noelani100 won a bevy of prizes to continue her fitness journey: a $1,000 gift card from Nike; a year of personalized nutrition plans by nutritionist Alexa Fishback, plus a copy of her book; a year membership to 24 Hour Fitness for herself and a friend; and two Bodybuggs! Have fun noelani and keep us posted on your progress.
Be sure to stay tuned for our upcoming giveaway later this month!