Get Fit For 2011 With FitSugar For a Chance to Win Weekly Prizes: Food Journal Challenge
Get Fit For 2011 Giveaway: Challenge 2, Food Journal
This is your year to get healthy and fit and we're here to help with weekly challenges for our Get Fit For 2011 giveaway.
This week's challenge: keep a food journal by writing a blog post in the Get Fit For 2011 community group of all you eat in an entire day. But why just write it down when you can show us your meals and snacks in photos?
If you're trying to lose weight, food journaling helps you keep track of the calories you're consuming, and if you want to healthy you can track your fruit and veggie intake too. By meeting this challenge, you will be automatically entered for a chance to win our weekly prize — a $100 Nike gift card.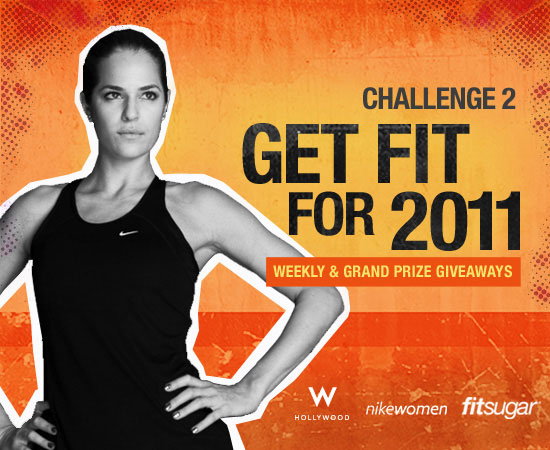 At the end of three months, we will pick a grand prize winner at random from all of the entries in all of the weekly challenges. Remember, the more you participate, the more chances you have to win the grand prize: a Get Fit Boot Camp in Los Angeles that includes a round-trip flight to Los Angeles, a four-night stay at the W Hollywood, a personal training session with celebrity trainer Jeanette Jenkins, a nutrition consultation with C & J Nutrition, and four workout sessions with our very own FitSugar editors that will be featured on PopSugar Living TV.
If you're ready to join the fun and feel the community support, log in and head directly to Get Fit For 2011. Need a little help making a blog post? Here are tips on posting in our group.
You have until 11:59 p.m. PST on Sunday, Jan. 23, to complete your second challenge. Ready. Set. Start journaling! I just stared mine. Check out my photo food journal here.