Get at Least 7 Hours of Sleep For Optimal Brain Function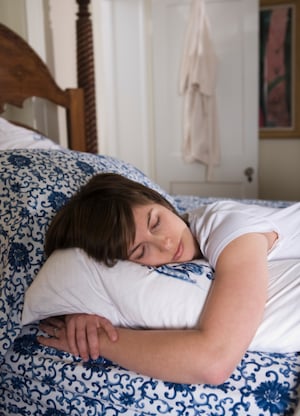 Burning the candle at both ends can not only lead to high blood pressure and increase your chance of dying from heart disease, but it also can take a big toll on your brain health.
We all know that not getting enough sleep can wreak havoc on your body, but according to a new study conducted by Jane Ferrie, a senior research fellow in the department of epidemiology and public health at University College London Medical School, sleeping less than six or getting more than eight hours of sleep is associated with a decline in brain function.
The study looked at 5,431 female and male office workers from London, age 35 to 55 in 1985 and twice more over the next two decades, who were assessed over a long period of time. It was found that women who got seven hours of sleep had high cognitive measure scores, while more than eight hours showed lower scores. According to Dr. Alberto Ramos, co-director of the Health Sleep Medicine Program and an assistant professor of clinical neurology at the University of Miami Miller School of Medicine, "Getting enough sleep helps many brain functions. It is restorative; it lets you concentrate better and process new information better and faster." Although he is perplexed why too much sleep may be unhealthy, speculating that this may be a sign of other health issues. I will vouch for that also, since I feel amazing after nine hours of sleep! Seven and I still feel groggy; what about you?
Here are some signs you need more sleep and some tips for curing insomnia if you find it difficult to fall asleep and then stay asleep!