Get Rid of Arm Jiggle
Wave Goodbye to Arm Jiggle
Arm jiggle is one of the biggest complaints that we hear about from other women. Even the long and lean Gwyneth Paltrow complained about having a "bat wing problem." Yes, there's snow on the ground, but now is the perfect time to work on this problem area. By the time the sun is shining again, you'll have the kind of arms that you can't help but show off!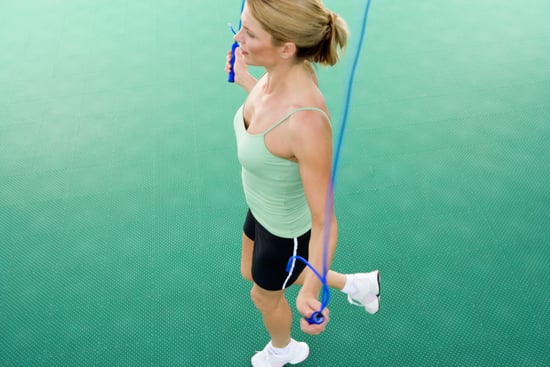 Here are a few moves that will have you waving goodbye to jiggly arms in no time:
Tricep Dips — Toning your triceps is a surefire way to get rid of underarm flab. The triceps are the group of muscles that run on the back of your arm from the shoulder to your elbow — talk about "X" marking the spot! One of our favorite moves to tone the triceps are Tricep Dips; they're easy to do and only require a stable bench or chair.
Interval training with a jump rope — One of the easiest ways to rid the body of that extra arm jiggle is through interval training. The high intensity workout maximizes calories burned, which results in less body fat. To really target your arms during an interval workout, grab a jump rope. The old school workout is not only a great cardio workout, your shoulders, back, and arms will definitely feel the burn.
Two for the price of one — We love compound exercises because they target multiple body parts in a single move. The Balancing Tricep Kick works the back of your arms and your bum — saying goodbye has never been so sweet!