Get In Shape For the Wedding by Taking Dance Classes
Burn Calories on the Dance Floor With Your Husband-to-Be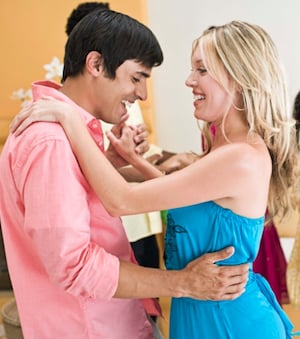 Dancing is a great way to let loose, work up a sweat, and have some fun with friends on a Friday night. And if you've got an upcoming wedding in the works, you may already be choreographing a grand wedding entrance or taking lessons to perfect your first dance as a married couple.
The good news is, one hour of dancing can burn around 266 calories, so whether you're enrolled in a class or out social dancing, dancing can be a great way to keep the pounds off before the wedding day. Pair dancing with weekend hiking dates and you'll be getting in shape without even knowing it!
Here's a full list of how many calories you will burn with various dances.
| | |
| --- | --- |
| Ballroom (slow) | 207 |
| Ballroom (fast) | 378 |
| Disco | 394 |
| Twist | 326 |
| Swing | 306 |
| Hip Hop | 465 |
| General | 306 |